Using the graphics card-only power draw figures presented earlier in the review, here we present performance per Watt on a per-game basis for all twelve games we tested at 2160p (4K).
Click to enlarge.
12-Game Average at 2160p (4K):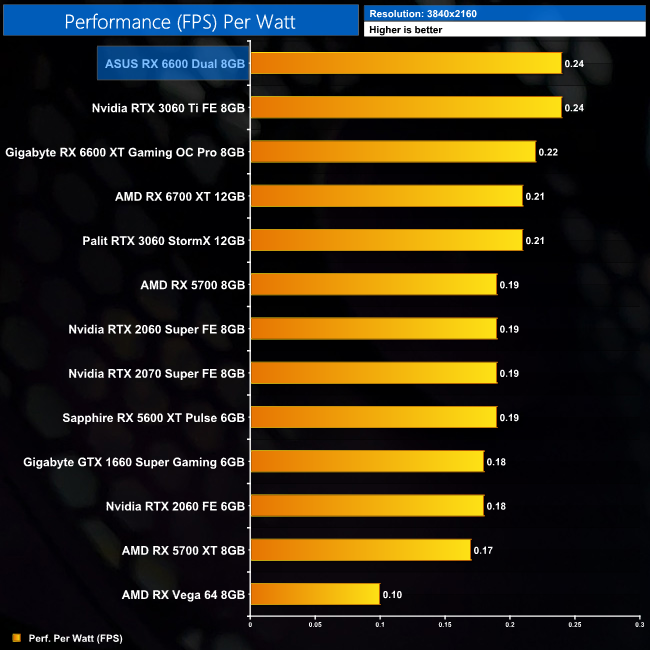 Lastly, while the RX 6600 really isn't intended for 4K gaming at all, it's still joint-top in terms of performance per Watt at this resolution, level with the RTX 3060 Ti.