Here we test Resident Evil Village, this time testing with the in-game ray tracing effects set to their highest values.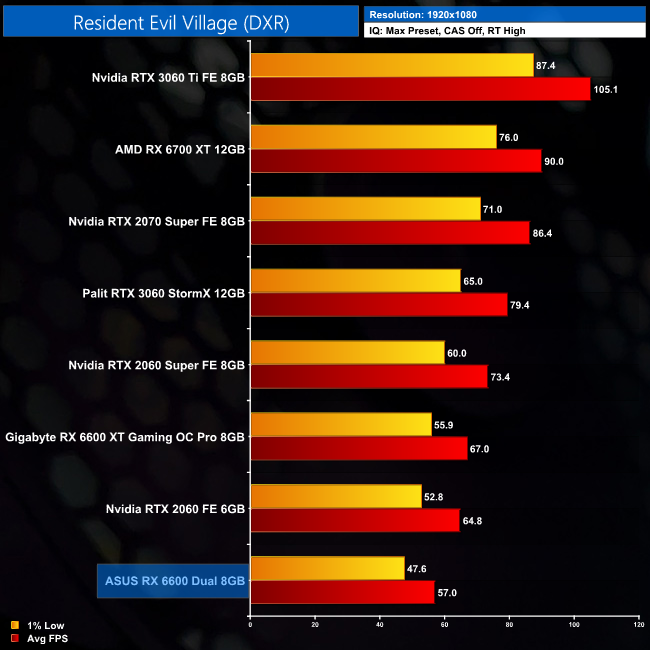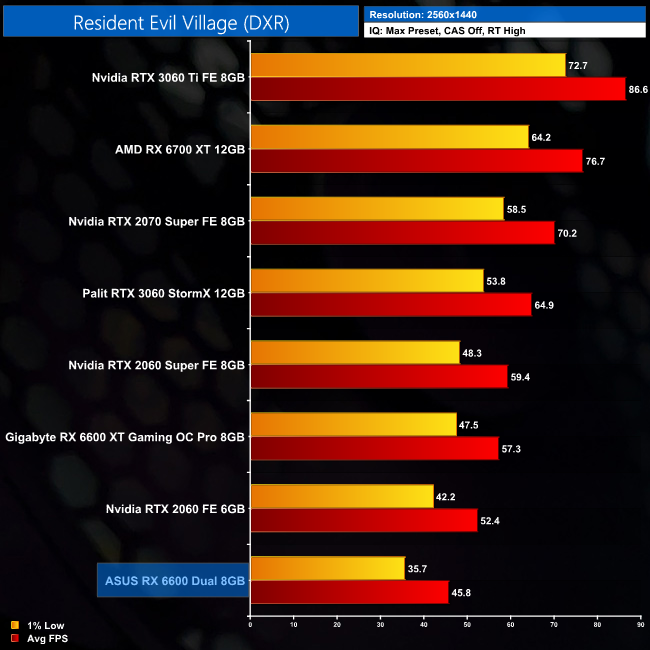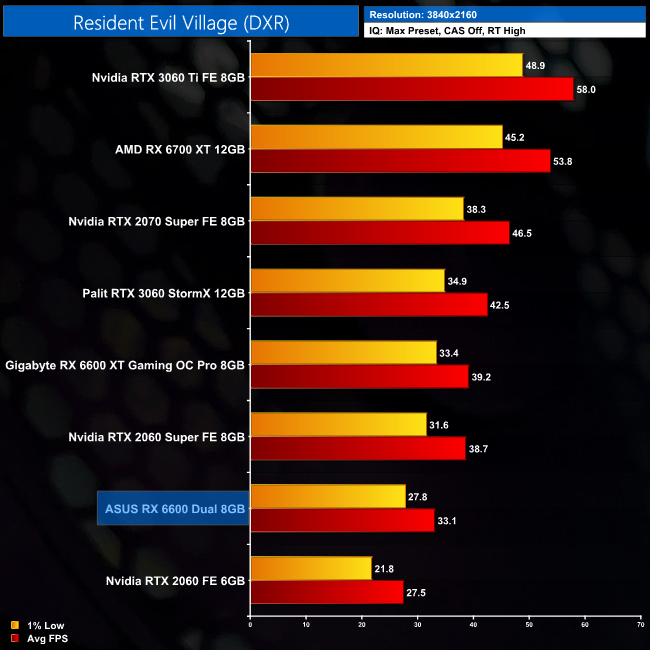 I wasn't too keen on the ray tracing implementation in Resident Evil Village, but it's also not too intensive on a GPU. At 1080p the RX 6600 averages just under 60FPS with ray tracing set to High, though it is still behind the RTX 2060 – Nvidia's slowest ray tracing GPU that launched back in 2019.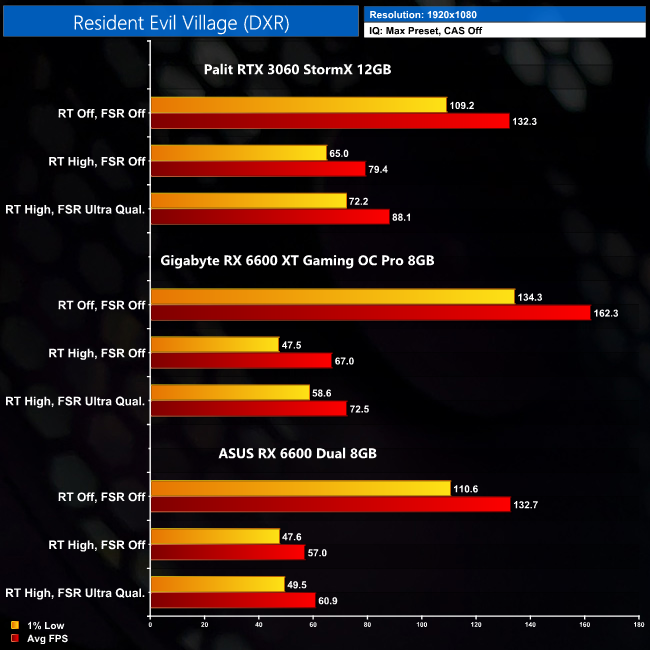 Resident Evil Village also supports AMD's FSR upscaling technology which will provide some boost to frame rates, but at 1080p that boost is minimal – gaining us just an extra 7% performance.