F1 2021 is the official video game of the 2021 Formula One and Formula 2 Championships developed by Codemasters and published by EA Sports. It is the fourteenth title in the F1 series by Codemasters and the first in the series published by Electronic Arts under its EA Sports division since F1 Career Challenge in 2003. The game was released on July 16, 2021, for Microsoft Windows, PlayStation 4, PlayStation 5, Xbox One, and Xbox Series X/S. (Wikipedia)
Engine: EGO. We test using the Ultra High preset, with all ray tracing settings turned off, DX12 API.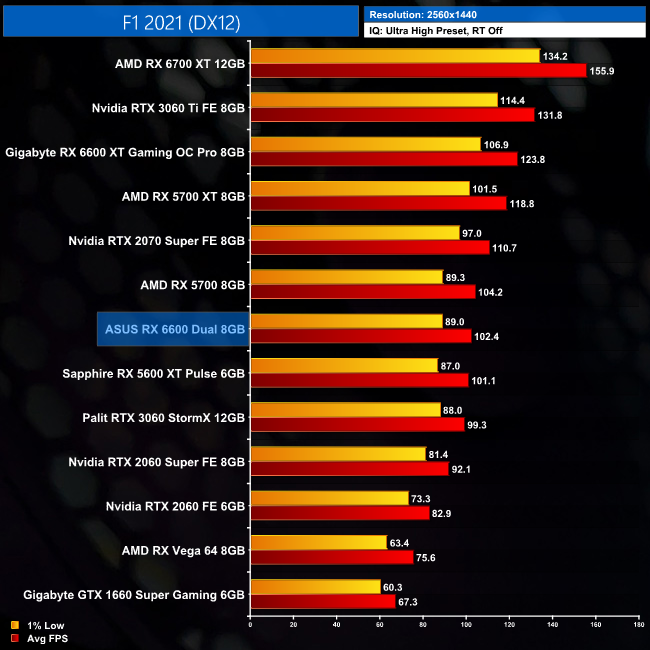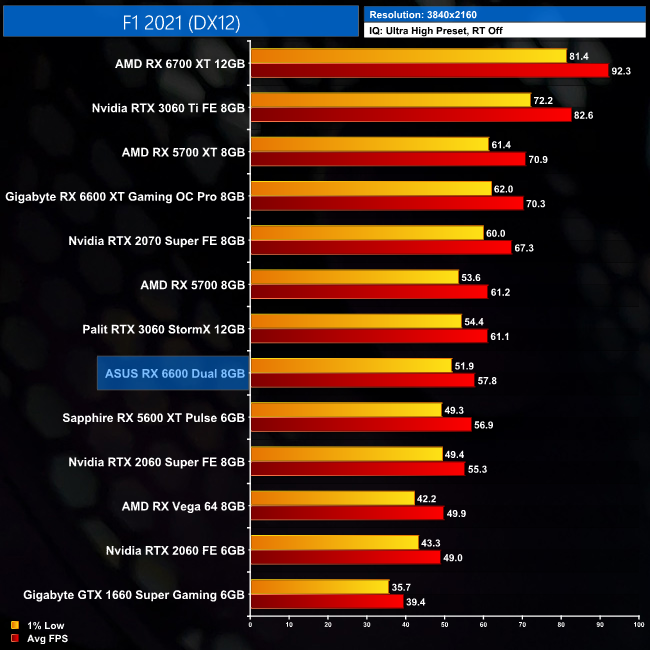 F1 2021 changes tack and we see the RX 6600 performing very well in this title, it averages 137FPS at 1080p making it 9% faster than the RTX 3060, essentially as fast as the RX 5700, while it's 17% slower than the RX 6600 XT.
At 1440p we do see a small performance drop off, but it is very minor in this title – instead of being 9% faster than RTX 3060, it's now 3% faster, while it's barely any faster than the RX 5600 XT.