Total War Saga: Troy is a 2020 turn-based strategy video game developed by Creative Assembly Sofia and published by Sega. The game was released for Windows on 13 August 2020 as the second installment in the Total War Saga subseries, succeeding Thrones of Britannia (2018). (Wikipedia).
Engine: TW Engine 3 (Warscape). We test using the Ultra preset, with unlimited video memory enabled, DX11 API.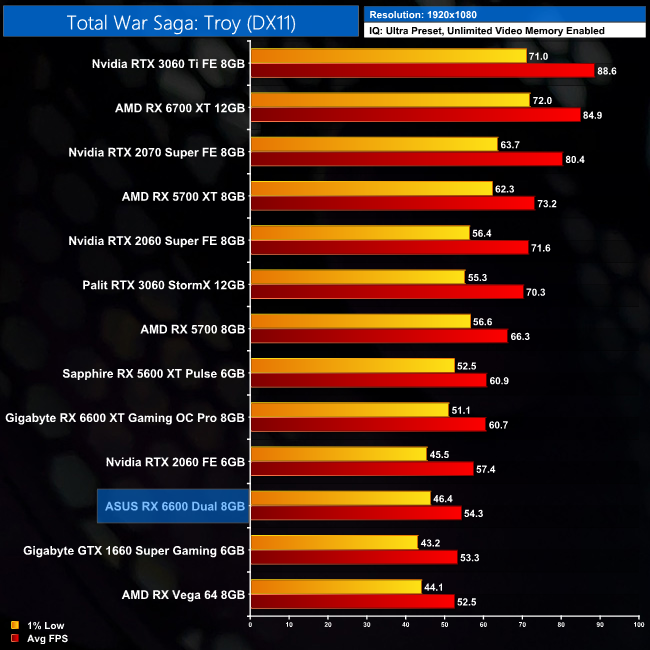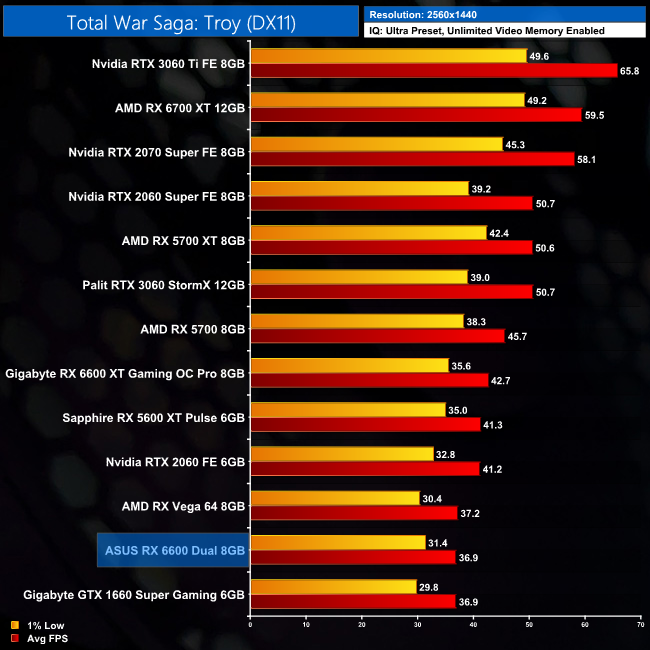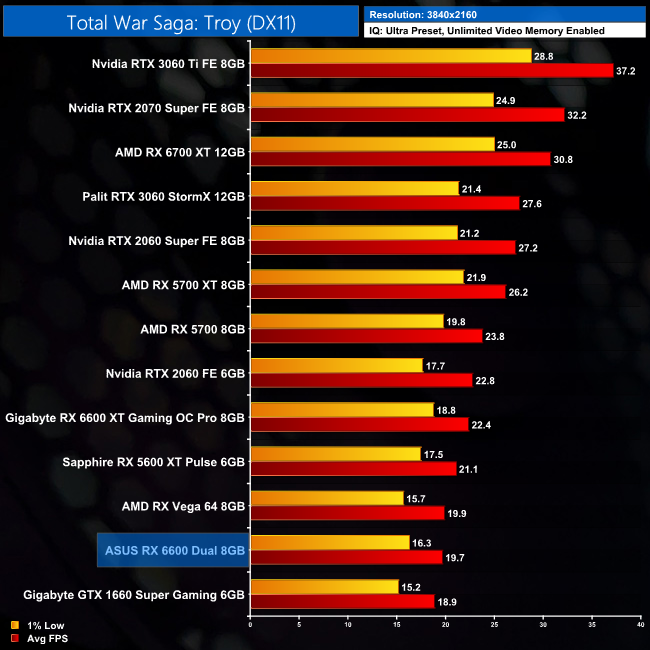 We had some fun and games with Total War Saga: Troy for this review. It seems between now and my previous testing of this game for the RX 6600 XT's launch in August, an update came along and reduced performance for all of the GPUs tested. Interestingly, it seemed to have the biggest negative impact on the 6600 and 6600 XT, as the 6600 is actually 11% slower than the 5600 XT at both 1080p and 1440p. My guess is the limited memory bandwidth could be a factor here, as could the PCIe Gen4 x8 configuration which we're running at Gen3 x8 due to using the Z490 platform.