Here we test Cyberpunk 2077, this time testing with the in-game ray tracing effects set to their highest values.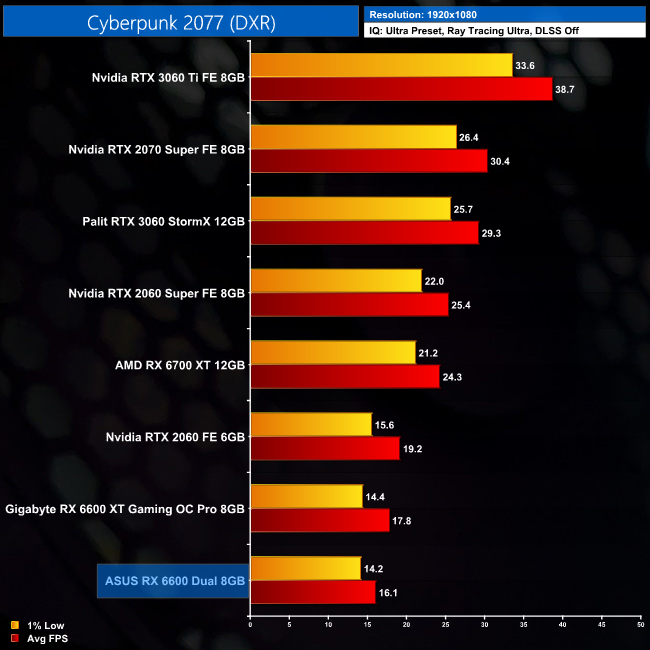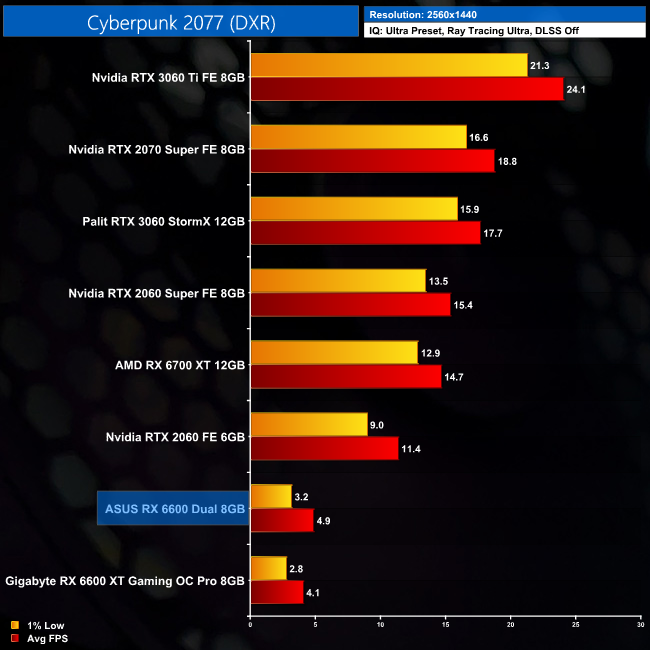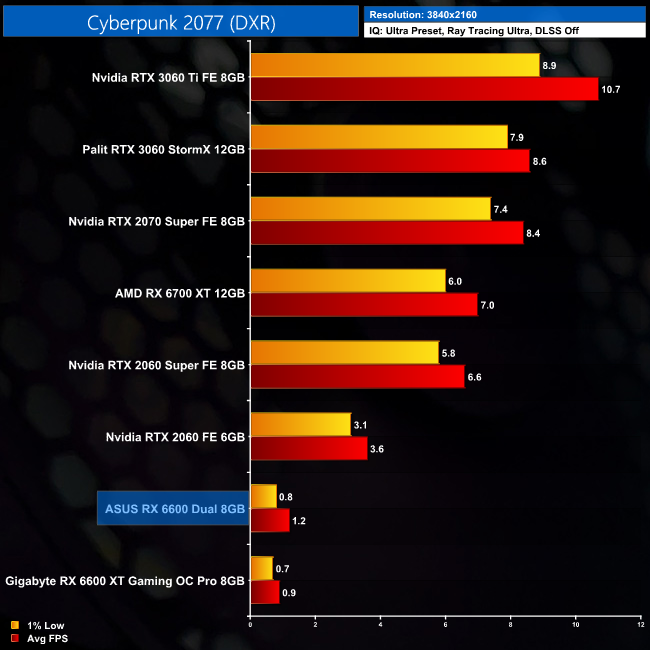 Ray tracing performance is next, starting with Cyberpunk 2077. As expected, the Ultra setting is far too demanding for the 6600 here and it can't even average over 20FPS at 1080p.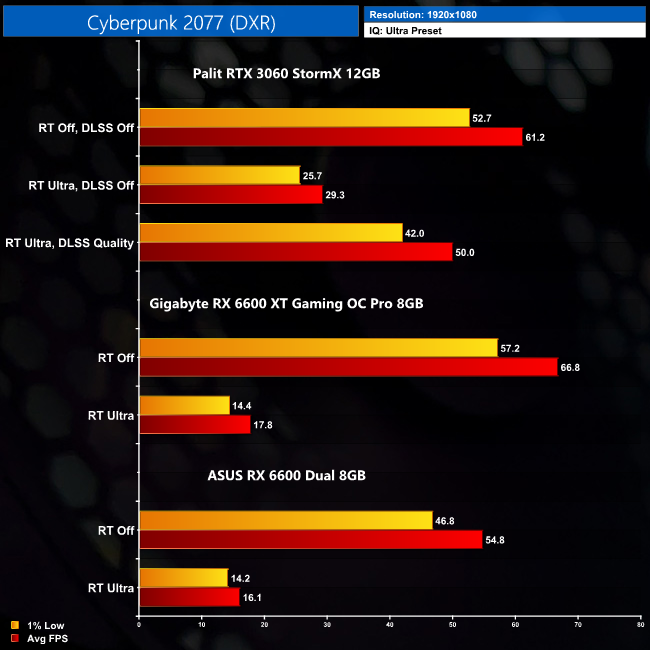 We do also have to point out that Nvidia's GPUs have the benefit of DLSS in this title, making game playing with ray tracing enabled almost infinitely better than what either the RX 6600 or RX 6600 XT can manage.