Hitman 3 (stylized as HITMAN III) is a stealth game developed and published by IO Interactive for Microsoft Windows, PlayStation 4, PlayStation 5, Xbox One, Xbox Series X/S, Stadia (under the title Hitman: World of Assassination), and Nintendo Switch on 20 January 2021. It is the eighth main installment in the Hitman series and the final entry in the World of Assassination trilogy, following Hitman (2016) and Hitman 2 (2018). (Wikipedia).
Engine: Glacier. We test using Ultra settings (or High where Ultra is not available), VRS off, DX12 API.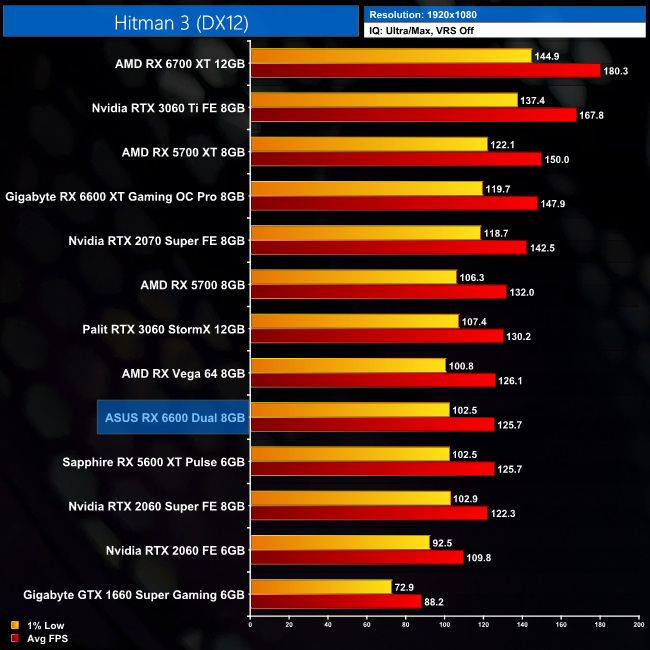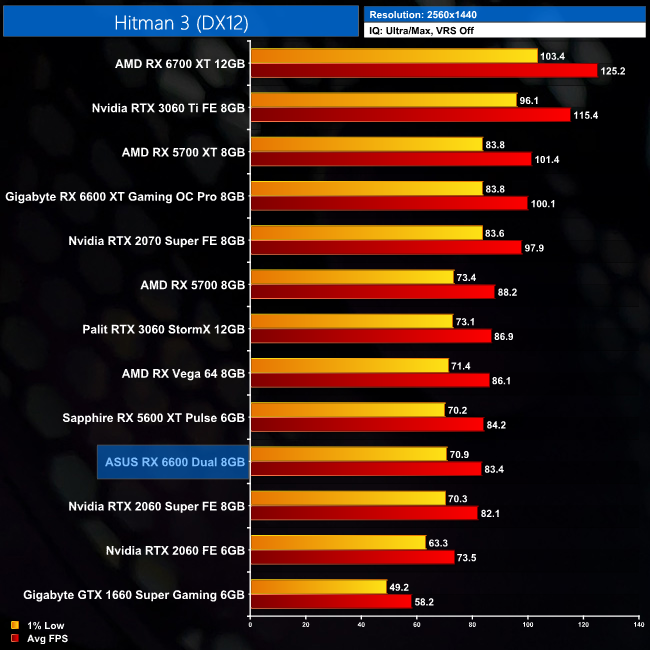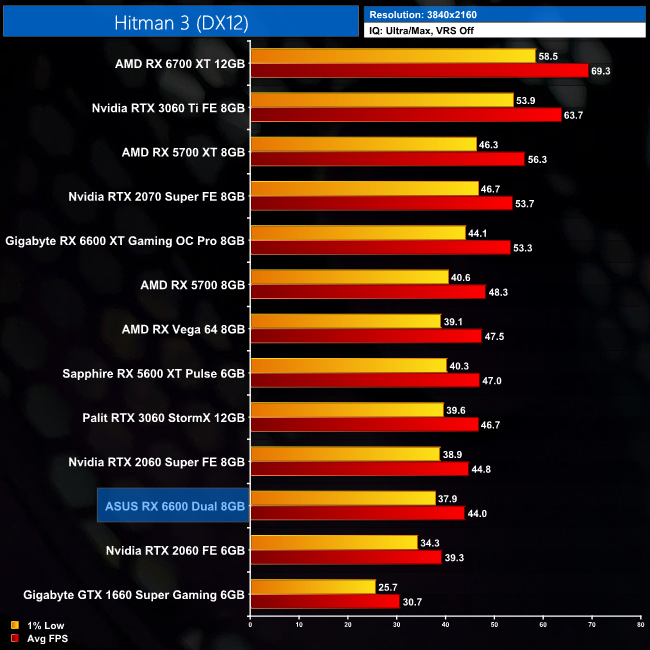 Hitman 3 is another title where the RX 6600 is essentially matching the RX 5600 XT's performance – both GPUs average around 126FPS at 1080p, making both of them just fractionally slower than the RTX 3060.
At 1440p, not a lot changes – the 5600 XT and 6600 are still neck and neck, while the RTX 3060 manages an extra 2FPS to keep its very slender advantage.