Watch Dogs: Legion is a 2020 action-adventure game published by Ubisoft and developed by its Toronto studio. It is the third instalment in the Watch Dogs series, and the sequel to 2016's Watch Dogs 2. Legion was released on October 29, 2020 for Microsoft Windows, PlayStation 4, Xbox One, and Stadia. (Wikipedia).
Engine: Disrupt. We test using the Ultra preset, DX12 API.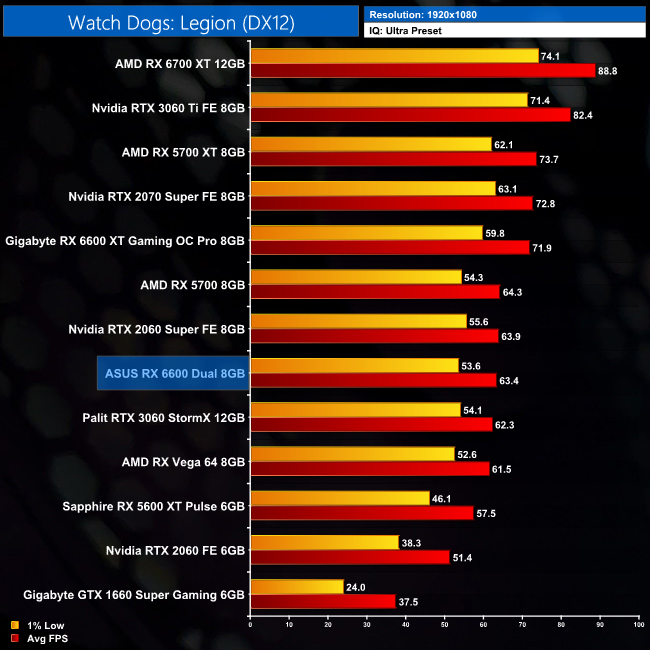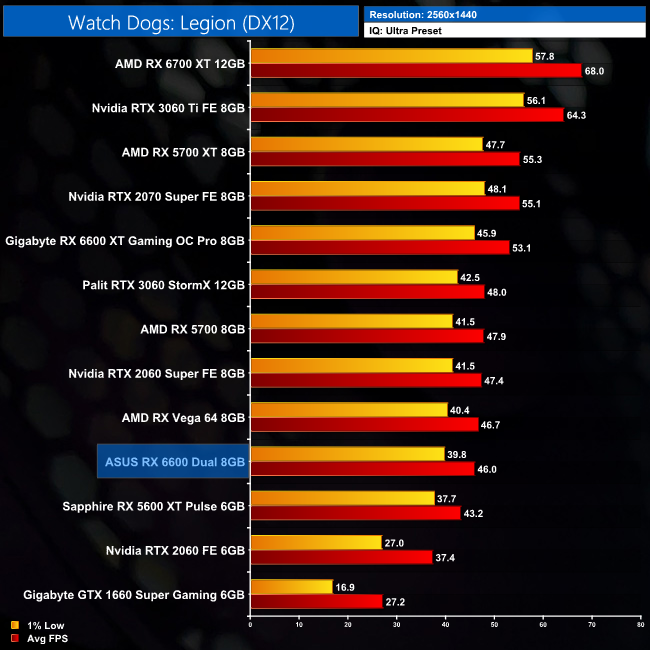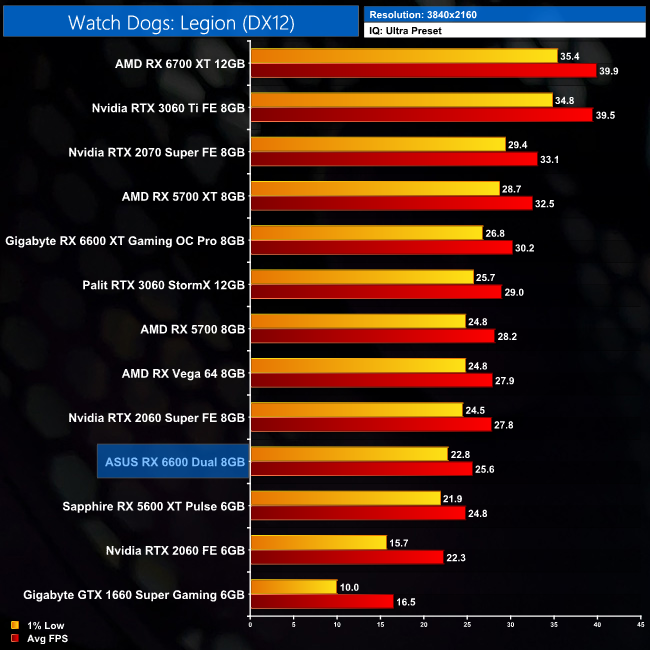 Lastly, we close out with Watch Dogs: Legion. Despite being an Nvidia sponsored title, AMD's GPUs do well here and the 6600 is just a touch faster than the RTX 3060 at 1080p, while it's also 10% faster than the RX 5600 XT.
Once more though, we do see some fall off as we step to 1440p. The 6600 is now 4% slower than the RTX 3060, when it was 2% faster at 1080p, while it is also 7% faster than the 5600 XT, instead of the 10% margin we saw at 1080p.