Here we test Metro Exodus Enhanced Edition, with the in-game ray tracing effects set to their highest values.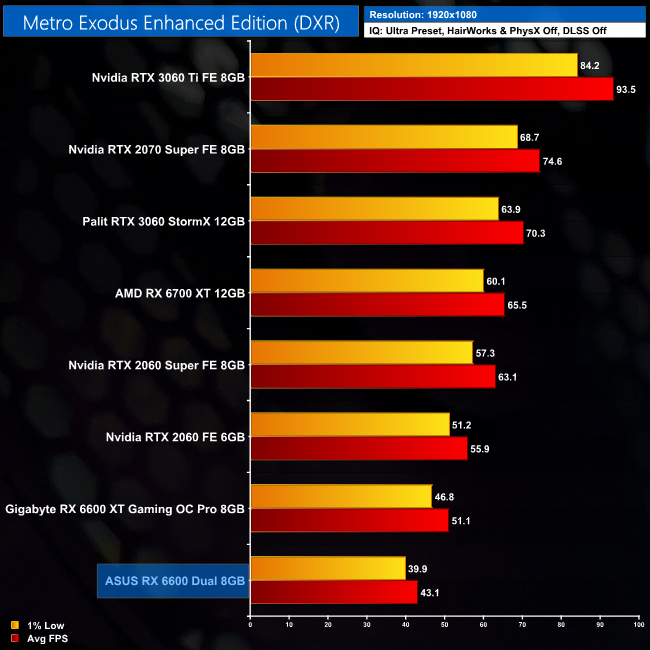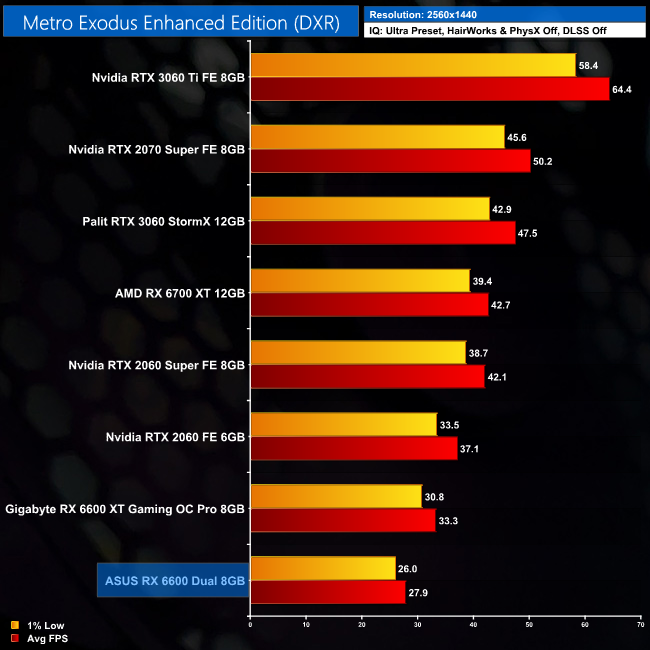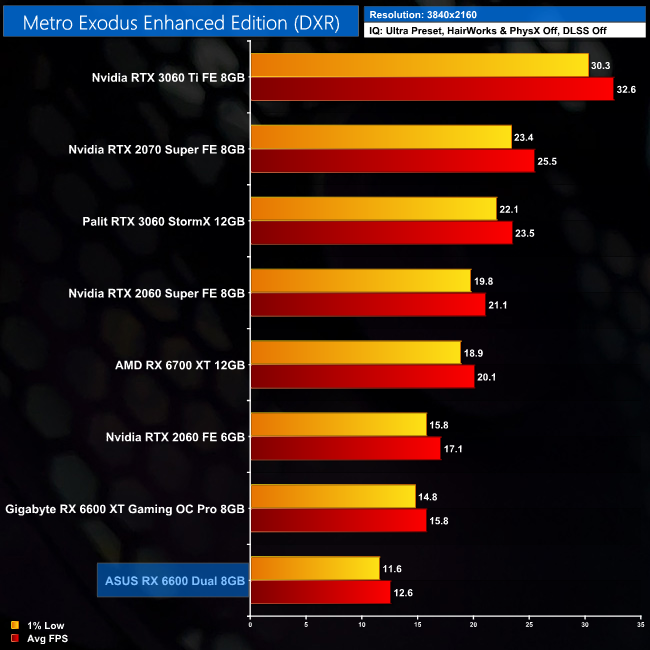 Metro Exodus Enhanced Edition is next, and despite offering a vast amount of ray tracing in game, performance isn't too bad even for the RX 6600, averaging over 40FPS. It's significantly slower than even the RTX 2060, but it's at least a playable experience.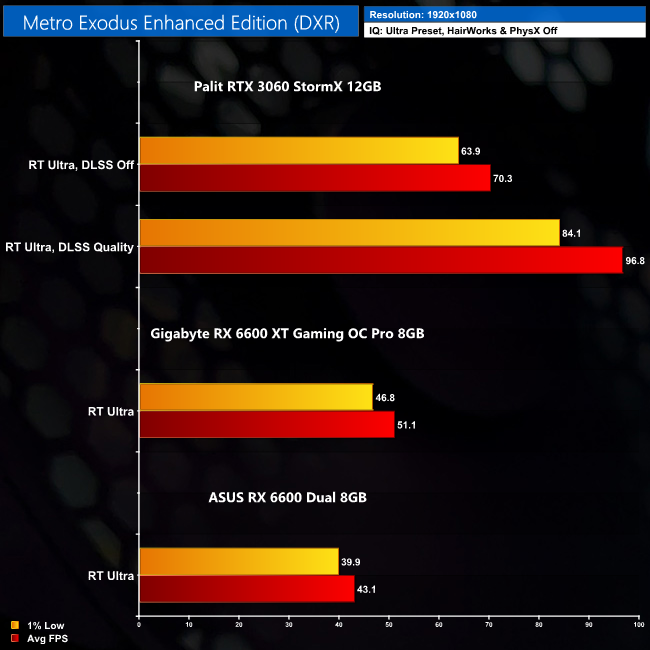 Once more though, Nvidia's DLSS technology is on hand to give the RTX 3060 an even bigger advantage over the RX 6600, which is not even half as fast as the RTX 3060 when using DLSS.