For our manual overclocking tests, we used AMD's built-in tuning tool. Our best results are as below.
ASUS Dual: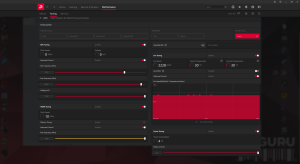 Gigabyte Eagle: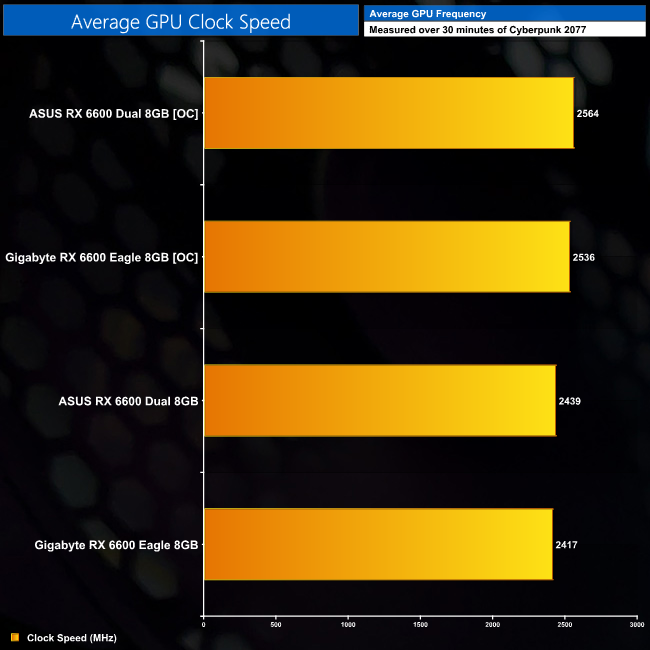 With both GPUs overclocked to their limits, the Eagle gained an extra 119MHz, while the Dual gained 125MHz to its average frequency under load.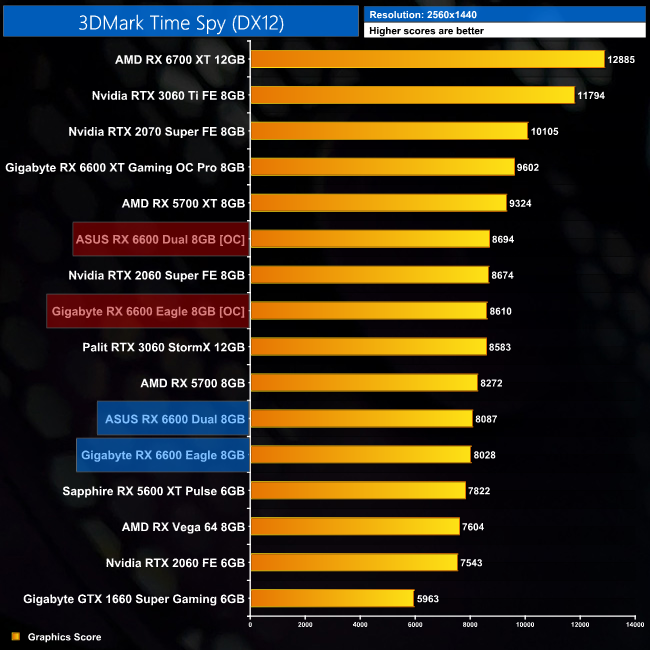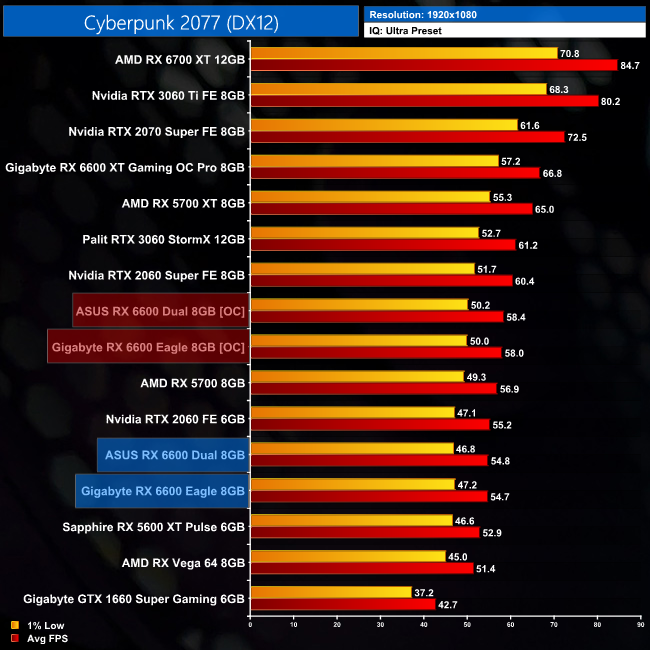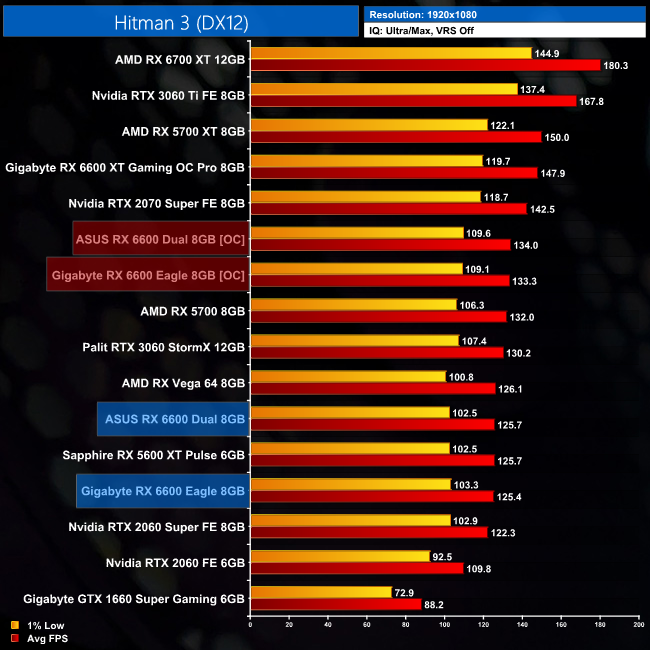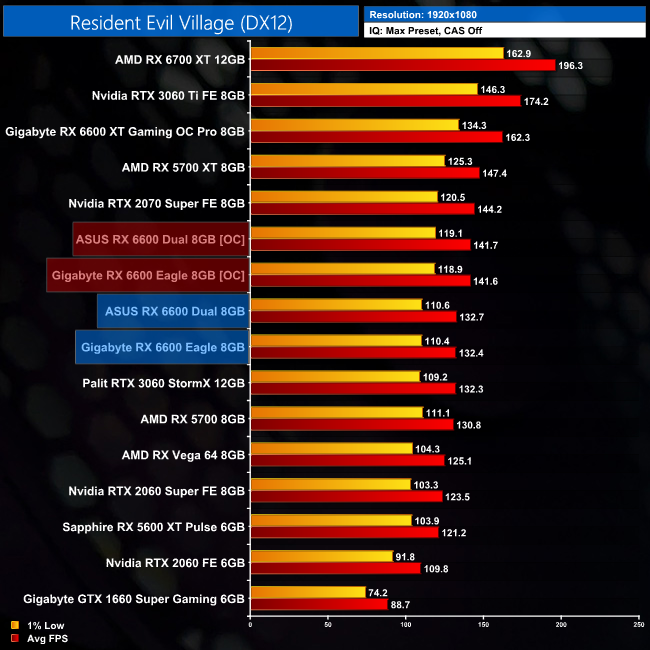 These overclocks resulted in pretty consistent gains of  6-7% for both models tested. I think we probably could have got more out of them, but the memory overclocking slider is limited to just 1900MHz (when 1750MHz is stock), and I think it could probably go further.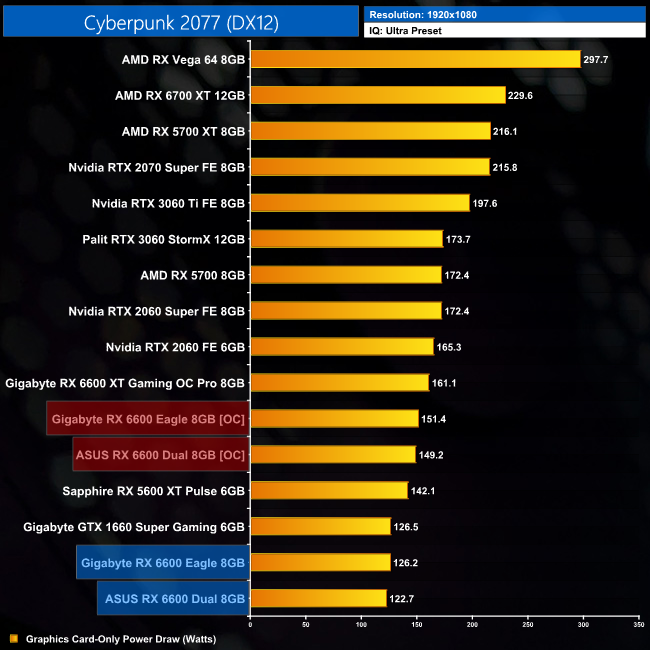 Lastly, power draw also increased for both cards – we saw a 20% bump for the Eagle and a 21.5% increase for the Dual, when running both cards with the power slider at its maximum value.