Red Dead Redemption 2 is a 2018 action-adventure game developed and published by Rockstar Games. The game is the third entry in the Red Dead series and is a prequel to the 2010 game Red Dead Redemption. Red Dead Redemption 2 was released for the PlayStation 4 and Xbox One in October 2018, and for Microsoft Windows and Stadia in November 2019. (Wikipedia).
Engine: Rockstar Advance Game Engine (RAGE). We test by manually selecting Ultra settings (or High where Ultra is not available), TAA, Vulkan API.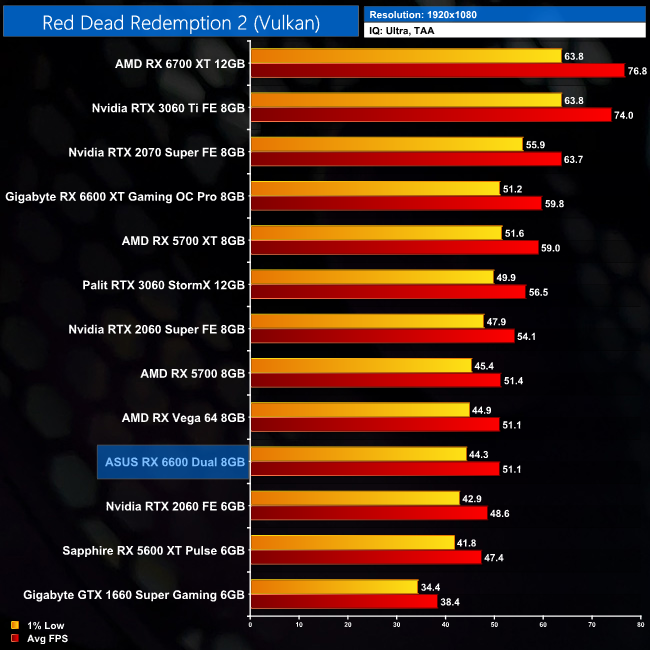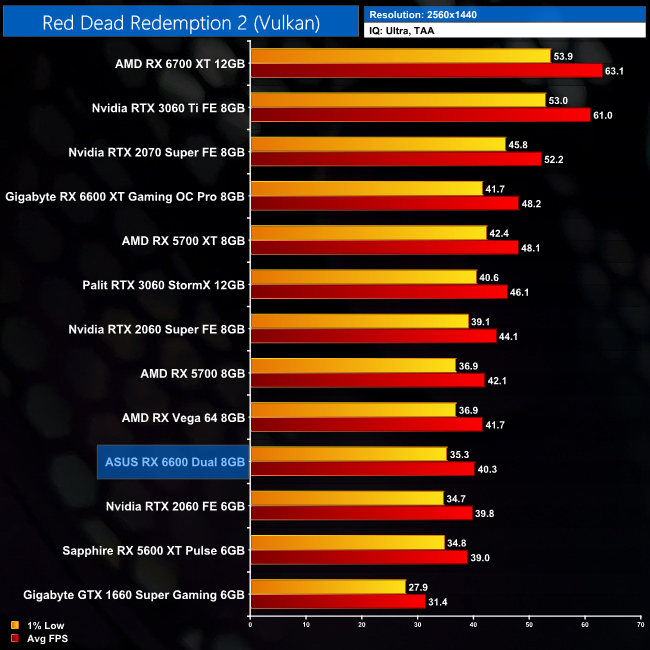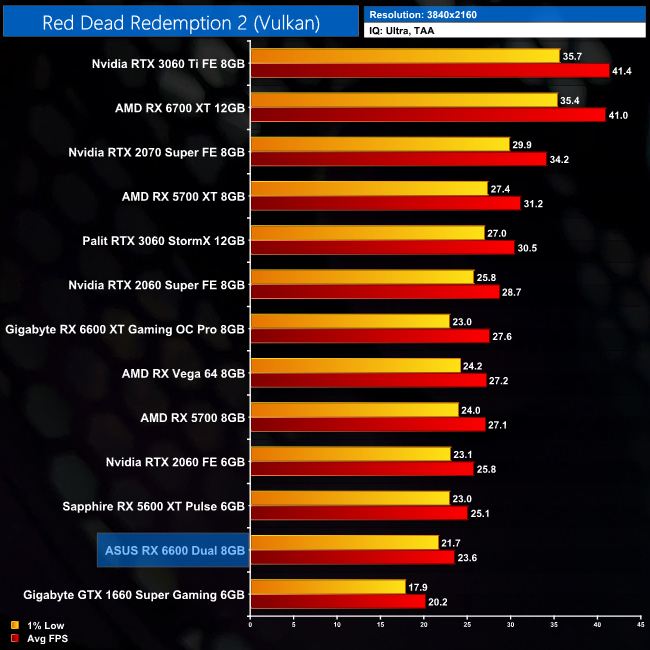 We get the lowest average frame rate of any game for the RX 6600 in Red Dead Redemption 2. It hit 51FPS using Ultra settings, putting it 10% behind the RTX 3060 but still 8% ahead of the RX 5600 XT.
Up at 1440p, the RX 6600 now manages 40FPS on average, making it 13% slower than the RTX 3060 and now just 3% faster than the RX 5600 XT.