Using the graphics card-only power draw figures presented earlier in the review, here we present performance per Watt on a per-game basis for all twelve games we tested at 1080p.
Click to enlarge.
12-Game Average at 1080p: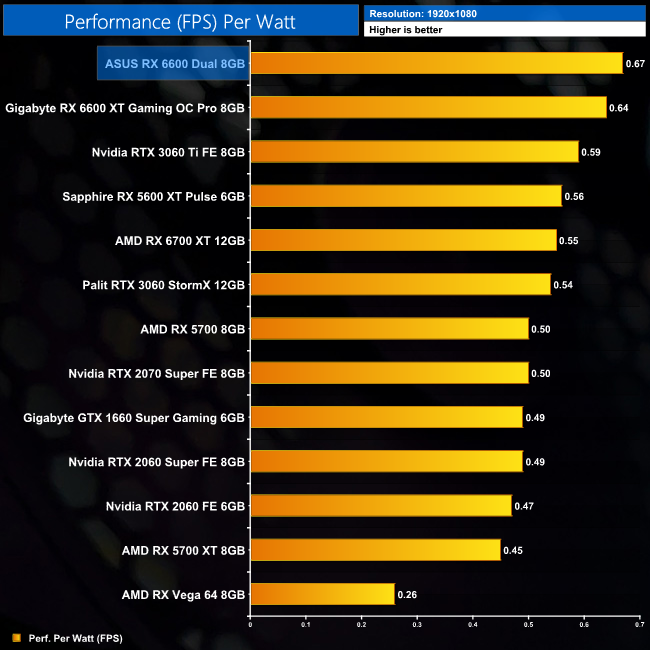 Combine the ~122W power draw with what is still decent 1080p gaming performance, and we have a new chart topper for our efficiency testing. That's right, at 1080p the RX 6600 delivers the most performance per Watt of any other GPU tested here, even beating the RX 6600 XT by 5%. Nvidia's closest rival, the RTX 3060 Ti, offers 12% less performance per Watt.