Assassin's Creed Valhalla is an action role-playing video game developed by Ubisoft Montreal and published by Ubisoft. It is the twelfth major installment and the twenty-second release in the Assassin's Creed series, and a successor to the 2018's Assassin's Creed Odyssey. The game was released on November 10, 2020, for Microsoft Windows, PlayStation 4, Xbox One, Xbox Series X and Series S, and Stadia, while the PlayStation 5 version was released on November 12. (Wikipedia.)
Engine: AnvilNext 2.0. We test using the Ultra High preset, DX12 API.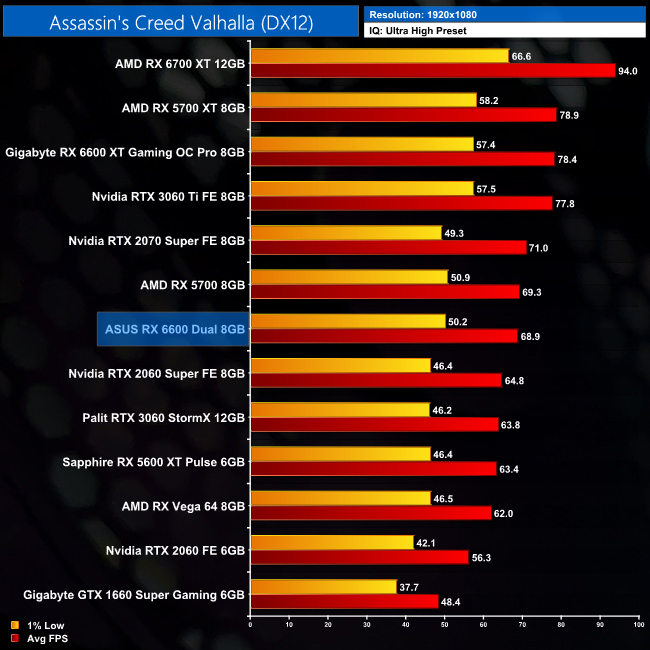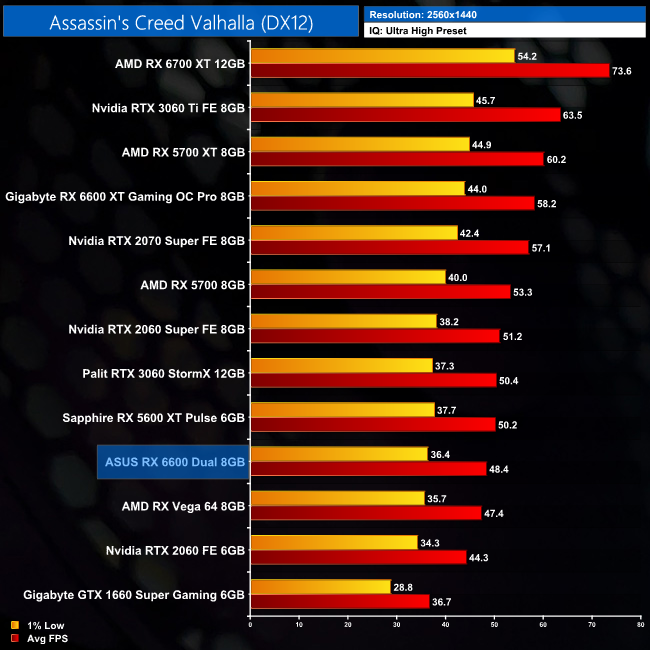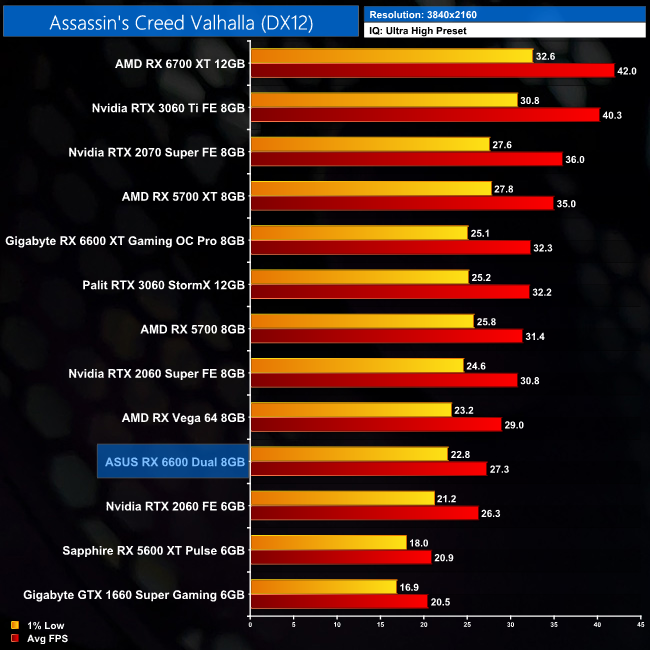 Our first game of the day is Assassin's Creed Valhalla, a game that has a clear preference for AMD hardware. Here the RX 6600 Dual is 8% faster than Nvidia's RTX 3060 at 1080p, making it 12% slower than the RX 6600 XT.
At 1440p though, it does fall off a bit, slipping to 4% behind the RTX 3060. It's even the same amount slower than AMD's last-gen RX 5600 XT.