Days Gone is a 2019 action-adventure survival horror video game developed by Bend Studio and published by Sony Interactive Entertainment for the PlayStation 4 and Microsoft Windows. As part of Sony's efforts to bring more of its first-party content to Microsoft Windows following Horizon Zero Dawn, Days Gone released on Windows on May 18, 2021. (Wikipedia).
Engine: Unreal Engine 4. We test using the Very High preset, DX11 API.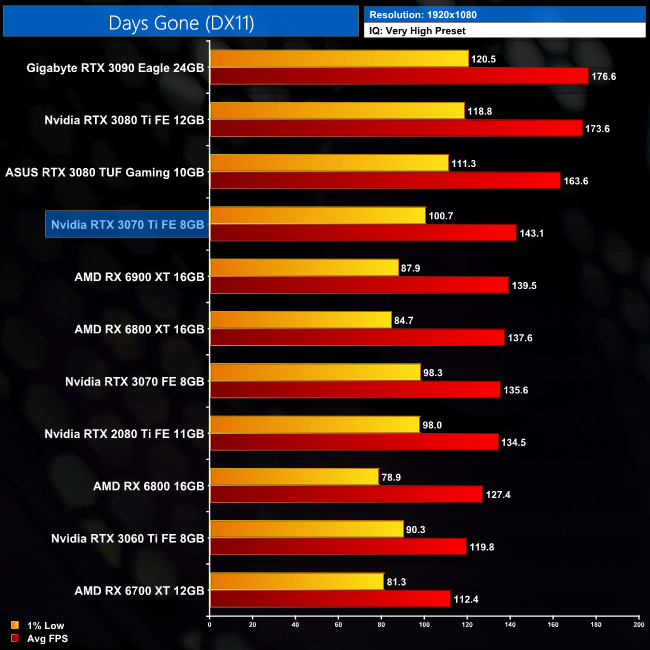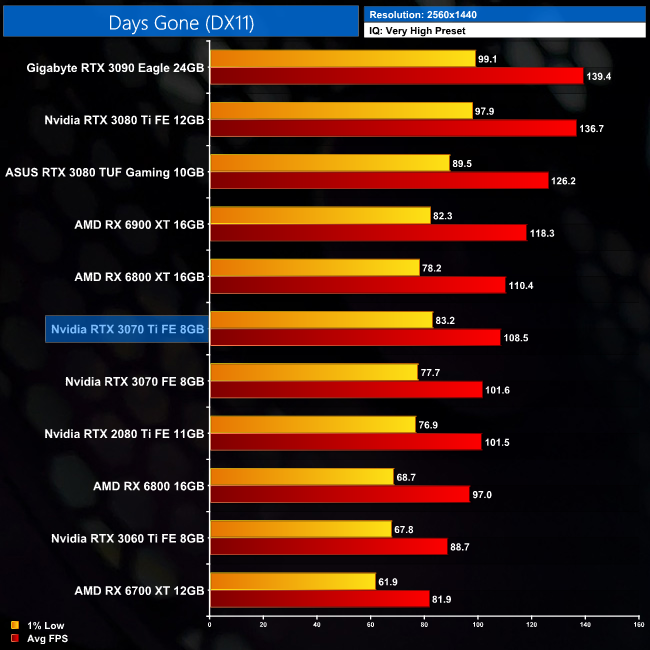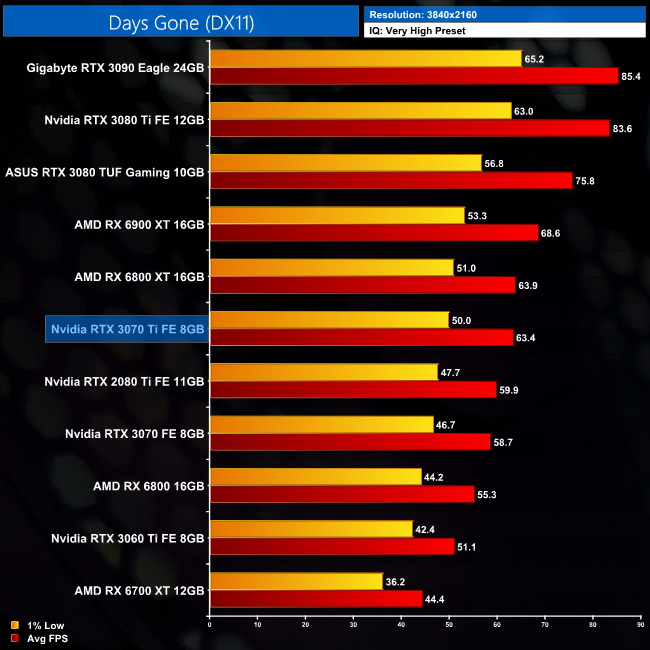 Next up is Days Gone, the most recently released game of the twelve we are testing today. At 1440p, the RTX 3070 Ti delivers its best result over the RX 6800 that we will see across all twelve games, as it's 12% faster, averaging 109FPS. The 3070 Ti is also 7% faster than the vanilla 3070, which still isn't a massive difference.
That does change slightly at 4K, where the 3070 Ti is 8% faster than its non-Ti sibling, which works out as a difference of 5FPS. Relative to the RX 6800, we're looking at a 15% performance boost for the RTX 3070 Ti, though do bear in mind this is a best-case scenario for Nvidia.