Using the average frame rate data presented earlier in the review, here we look at the cost per frame using the UK MSRP launch prices for each GPU.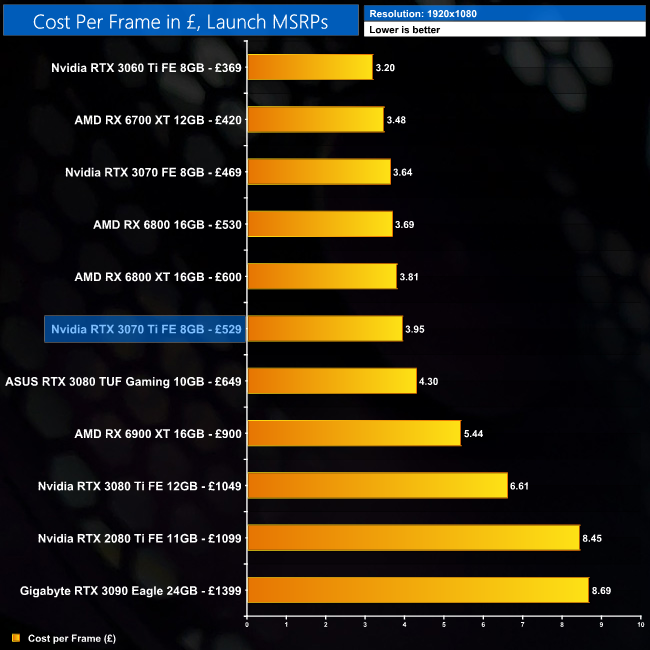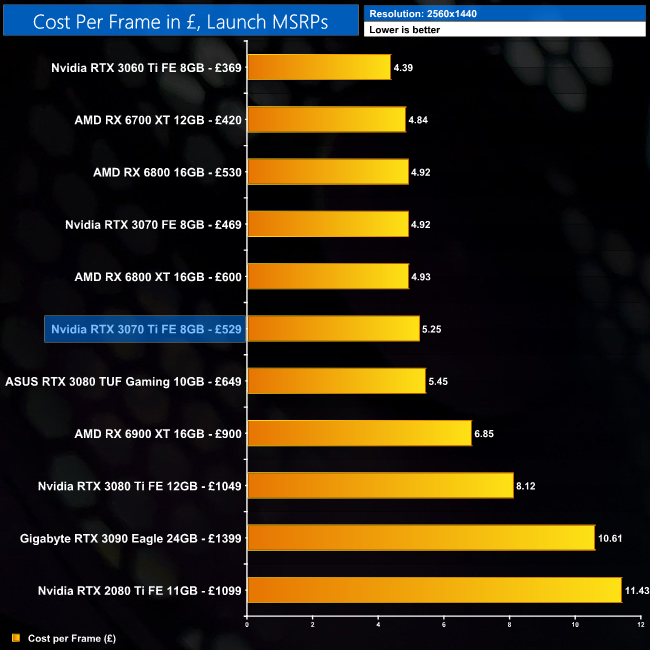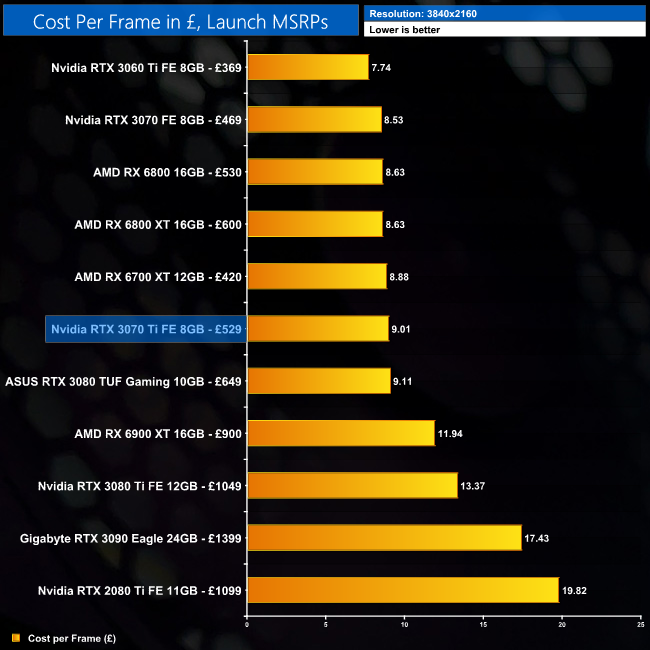 As we've said in all of our GPU reviews this year, take these cost per frame charts with a large degree of skepticism, as they are based on launch MSRPs which are almost completely irrelevant right now. We still feel the data is worth including to give you an idea of what relative value would be like in a normal world, however.
Starting at 1440p then, the RTX 3070 Ti has a cost per frame of £5.25, which makes it the most expensive sub-£600 card, per frame, on our chart. Against the RTX 3070 and the RX 6800 for instance, it is 7% more expensive per frame, while it's only 4% cheaper per frame compared to the RTX 3080.
Those margins are pretty similar at 4K too, with the 3070 Ti proving 6% more expensive per frame than the RTX 3070, while it's within a single percent of the RTX 3080.