Total War Saga: Troy is a 2020 turn-based strategy video game developed by Creative Assembly Sofia and published by Sega. The game was released for Windows on 13 August 2020 as the second installment in the Total War Saga subseries, succeeding Thrones of Britannia (2018). (Wikipedia).
Engine: TW Engine 3 (Warscape). We test using the Ultra preset, with unlimited video memory enabled, DX11 API.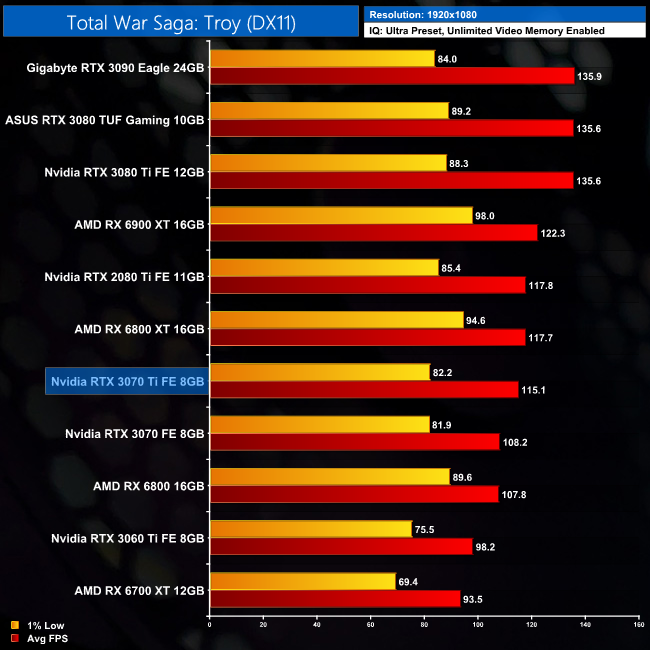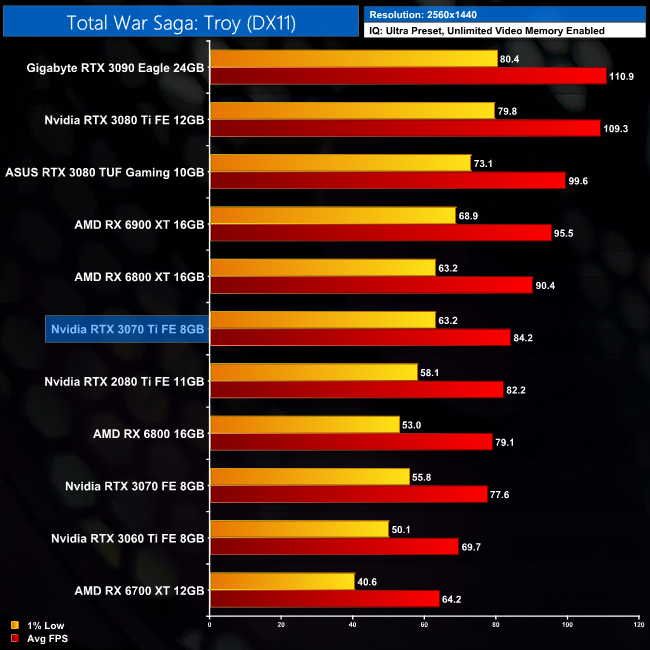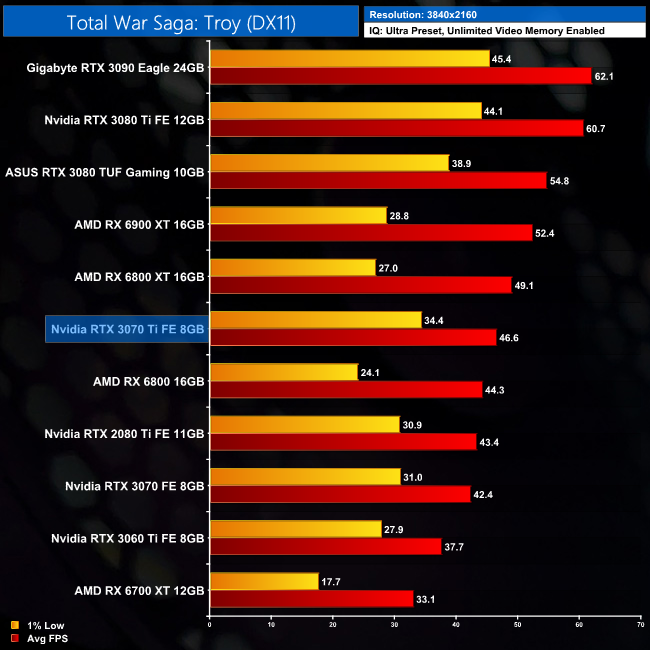 As for Total War Saga: Troy, as it turns out this is the game which shows the most benefit to the RTX 3070 Ti, when compared against the RTX 3070. At 1440p for instance, the 3070 Ti comes in 9% faster than the 3070, while it's also got the beating of the RX 6800 in this title.
Up at 4K however, the 3070 Ti delivers an extra 10% performance when compared to the 3070, the single biggest improvement we saw across all of our testing. That also means the 3070 Ti is now 5% faster than the RX 6800 at this resolution.