Following on from our stock thermal and acoustic testing, here we re-test the operating temperature of the GPU, but with noise levels normalised to 40dBa. This allows us to measure the efficiency of the overall cooling solution as varying noise levels as a result of more aggressive fan curves are no longer a factor.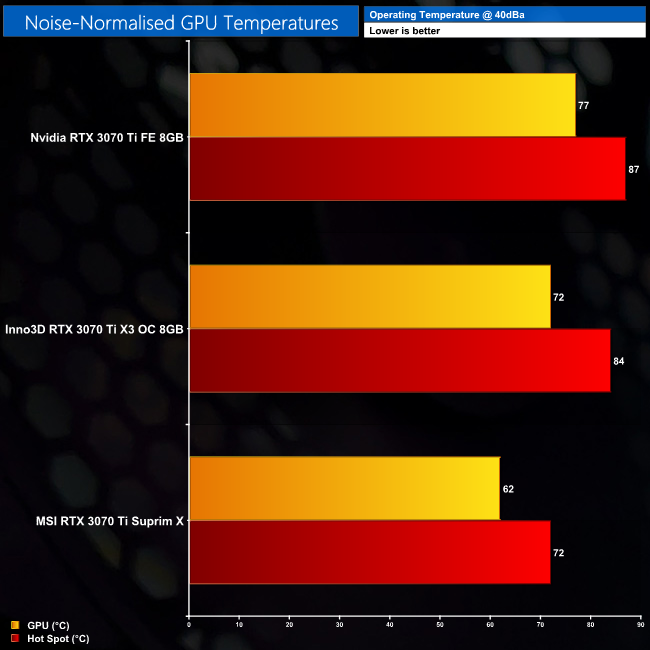 Taking noise levels out of the equation though, our noise-normalised results shows pretty much what we'd expect to see. The MSI Suprim X is clearly the best cooler of the three, keeping GPU hot spot temperatures down at 72C. Next came the X3 OC, hitting 84C on the hot spot, which proved 3C cooler than the Founders Edition.
Memory temperatures also follow that exact trend, with the Suprim X's memory hitting 72C, which is 4C and 10C cooler than the X3 OC and Founders Edition, respectively.