Using the graphics card-only power draw figures presented earlier in the review, here we present performance per Watt on a per-game basis for all twelve games we tested at 1080p.
Click to enlarge.
12-Game Average at 1080p: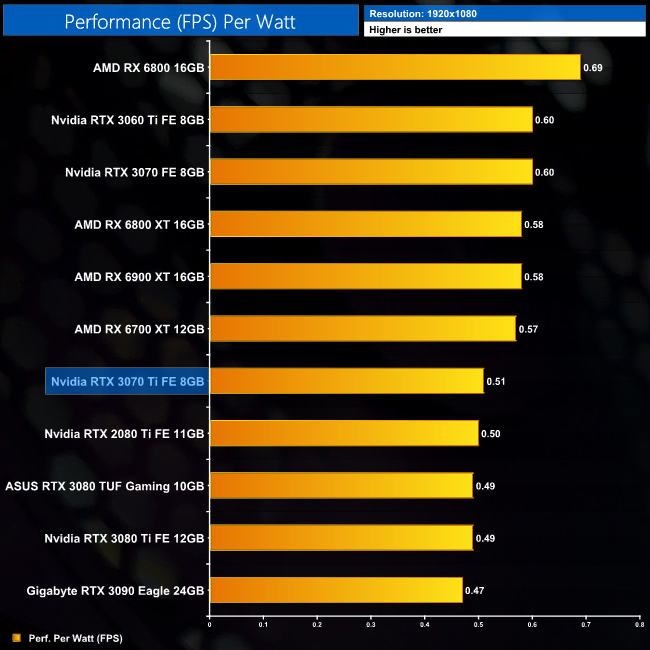 Looking now at performance per Watt at 1080p, there is a clear gap between the RTX 3070 Ti and the cards in the top half of our chart. The RTX 3070, for instance, is 18% more efficient on average, while the RX 6800 is in a league of its own, offering 35% more performance per Watt.