For our manual overclocking tests, we used MSI Afterburner. Our best results are as below.
Nvidia RTX 3070 Ti Founders Edition: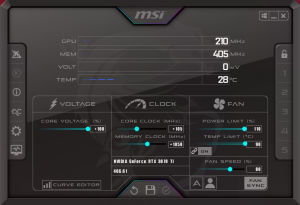 Inno3D RTX 3070 Ti X3 OC:
MSI RTX 3070 Ti Suprim X: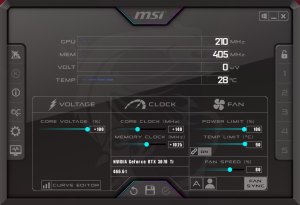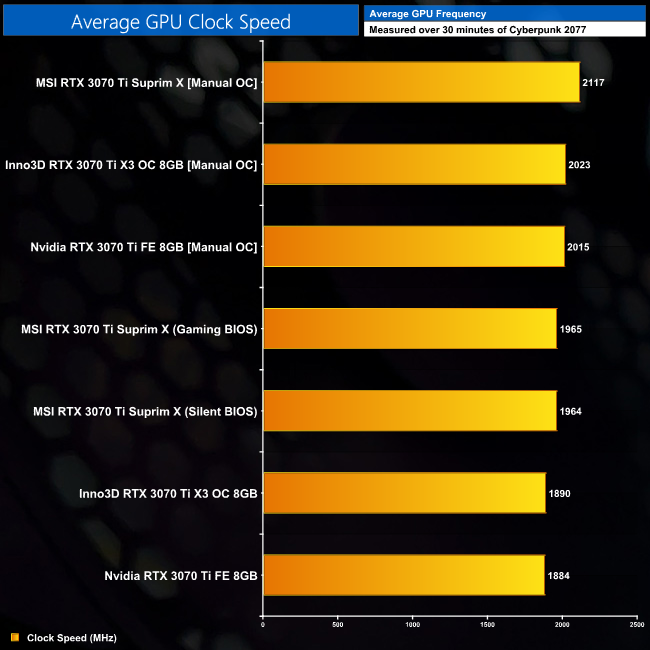 Despite inputting similar core offsets, the MSI Suprim X was easily the best overclocker of the three cards. It was able to hold its frequency over 2100MHz, which is very impressive for an RTX 30-series GPU, while the other two cards hovered around the 2020MHz level.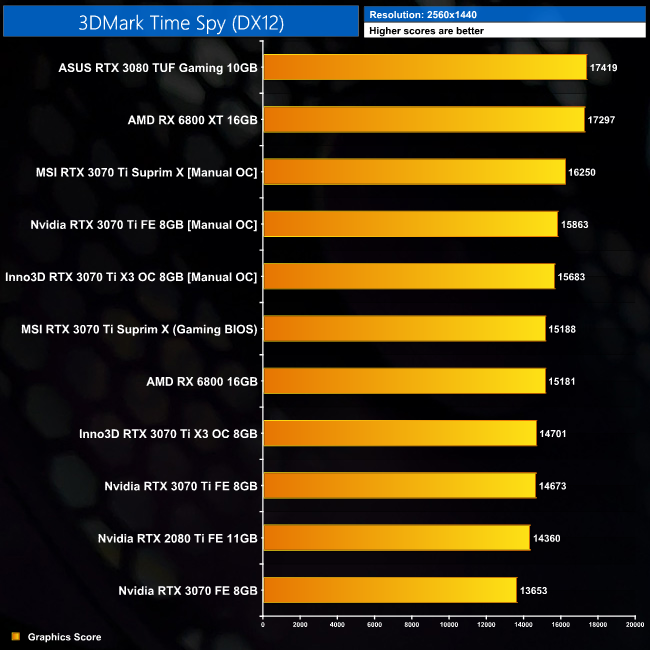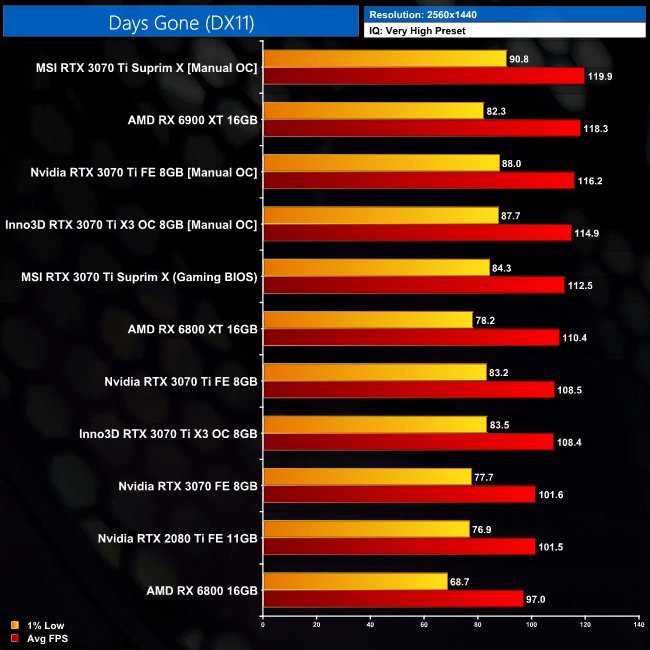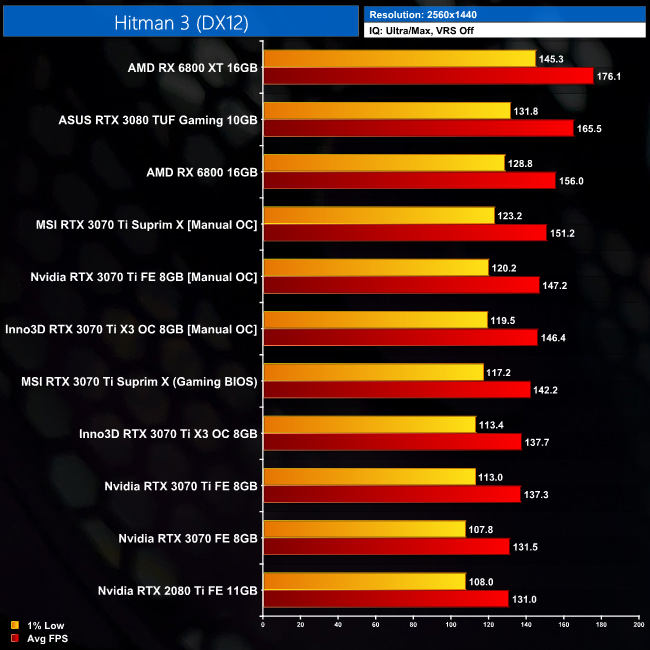 In practice, all of our GPUs saw performance increase by 5-7% depending on the game played. The MSI was slightly faster to begin with, and so proved still slightly faster when overclocked, but overall performance scaling from these three GPUs proved very similar.