F1 2020 is the official video game of the 2020 Formula 1 and Formula 2 Championships developed and published by Codemasters. It is the thirteenth title in the Formula 1 series developed by the studio and was released on 7 July 2020 for pre-orders of the Michael Schumacher Edition and 10 July 2020 for the Seventy Edition on Microsoft Windows, PlayStation 4, Xbox One. (Wikipedia).
Engine: EGO. We test using the Ultra High preset, DX12 API.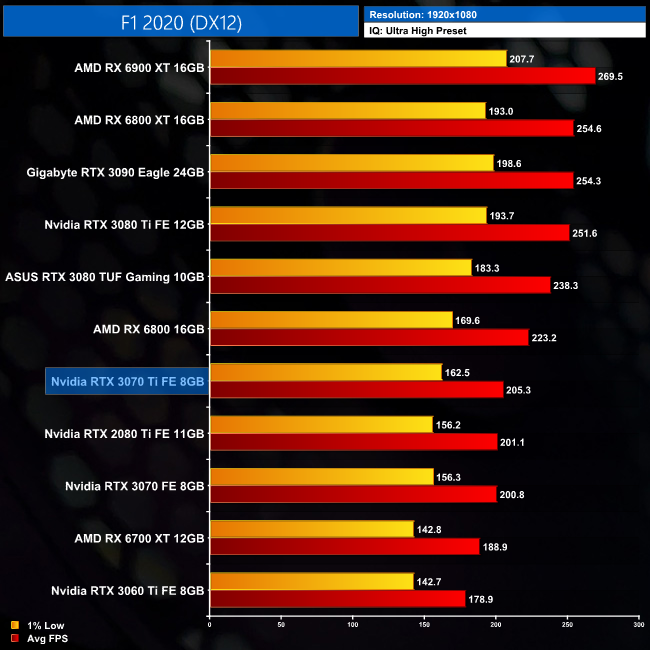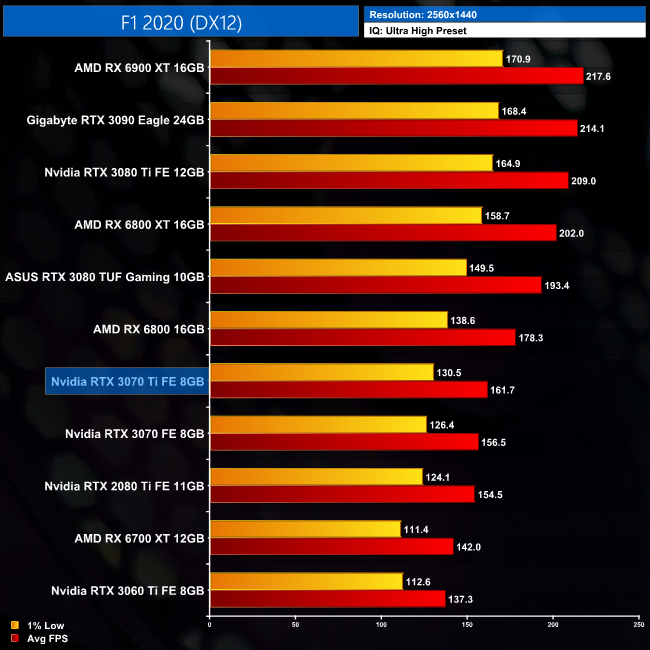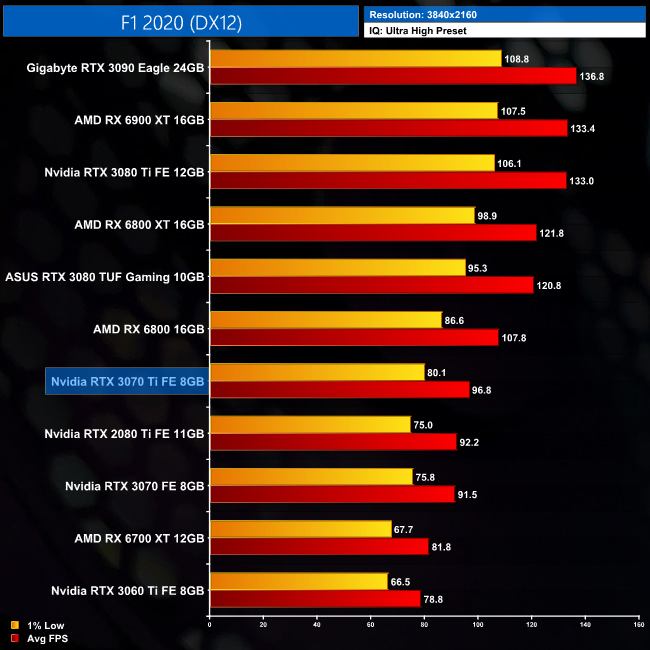 Moving onto F1 2020, the differences between the 3070 and the 3070 Ti are much more muted here. At 1440p for instance, the 3070 Ti is just 3% faster, averaging 162FPS compared to 157FPS for the RTX 3070, which isn't something I think you'd be able to notice when gaming. The RX 6800 does well in this title too, as we can see the 3070 Ti is 9% slower at 1440p.
Stepping up to 4K sees the RTX 3070 Ti pull further ahead of the RTX 3070, but it's still only a difference of 6%, or 5FPS, so nothing to go crazy about. The 3070 Ti is also 10% slower than the RX 6800 at this resolution.