Here we present power draw figures for the graphics card-only, on a per-game basis for all twelve games we tested at 1080p. This is measured using Nvidia's Power Capture Analysis Tool, also known as PCAT. You can read more about our updated power draw testing methodology HERE.
Click to enlarge.
Per-Game Results (RTX 3070 Ti Founders Edition Only) at 1080p: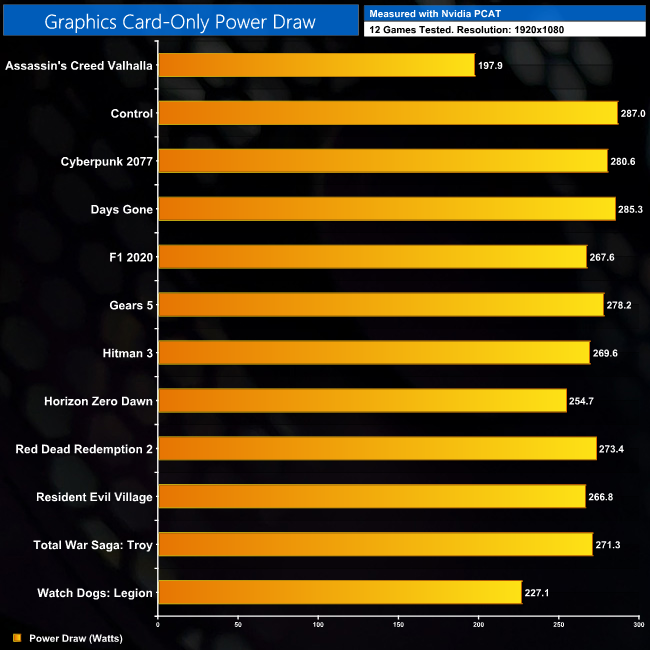 12-Game Average at 1080p: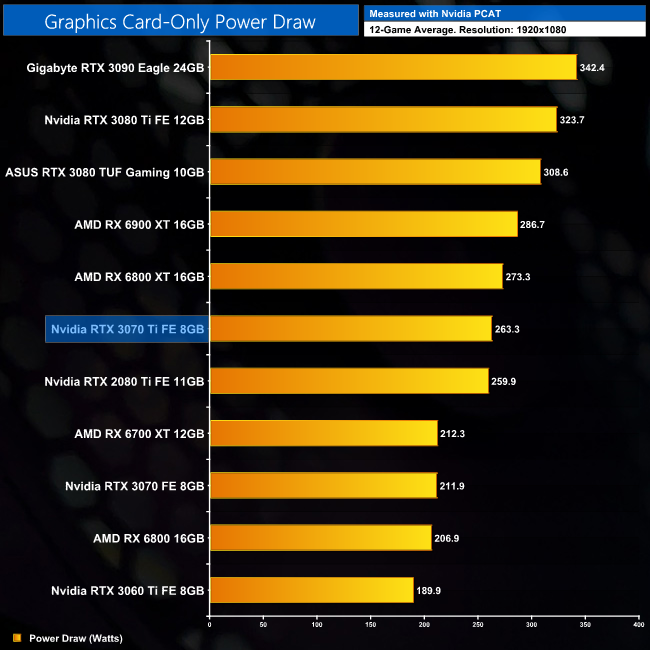 Power draw averaged 263.3W at 1080p, which is more or less equivalent to the RTX 2080 Ti Founders Edition. This is a bit below the 290W rated TGP, with a handful of titles not fully utilising the GPU at this resolution.