Assassin's Creed Valhalla is an action role-playing video game developed by Ubisoft Montreal and published by Ubisoft. It is the twelfth major installment and the twenty-second release in the Assassin's Creed series, and a successor to the 2018's Assassin's Creed Odyssey. The game was released on November 10, 2020, for Microsoft Windows, PlayStation 4, Xbox One, Xbox Series X and Series S, and Stadia, while the PlayStation 5 version was released on November 12. (Wikipedia.)
Engine: AnvilNext 2.0. We test using the Ultra High preset, DX12 API.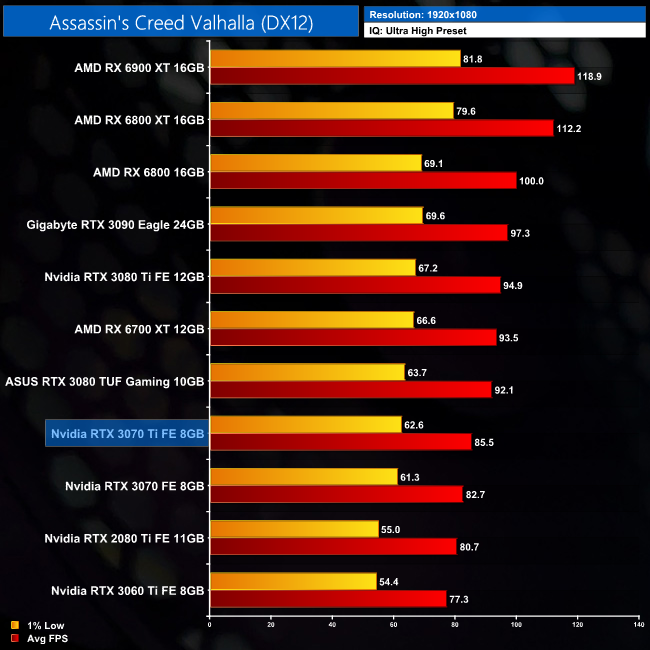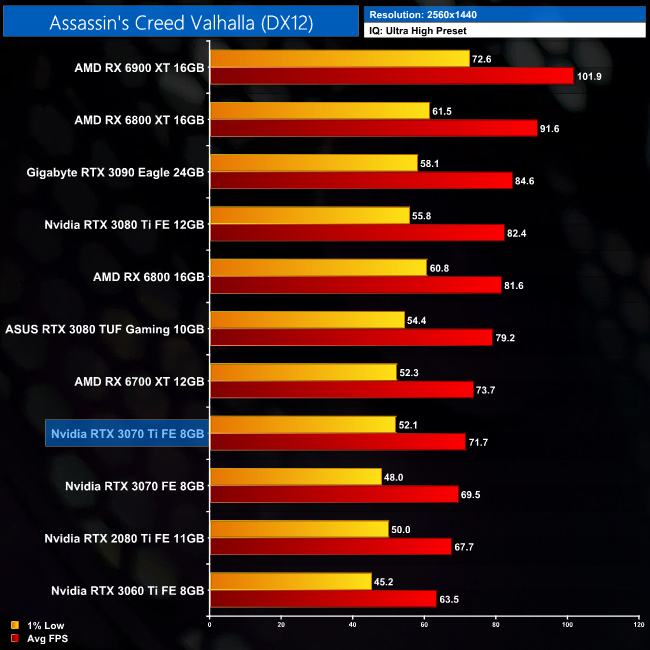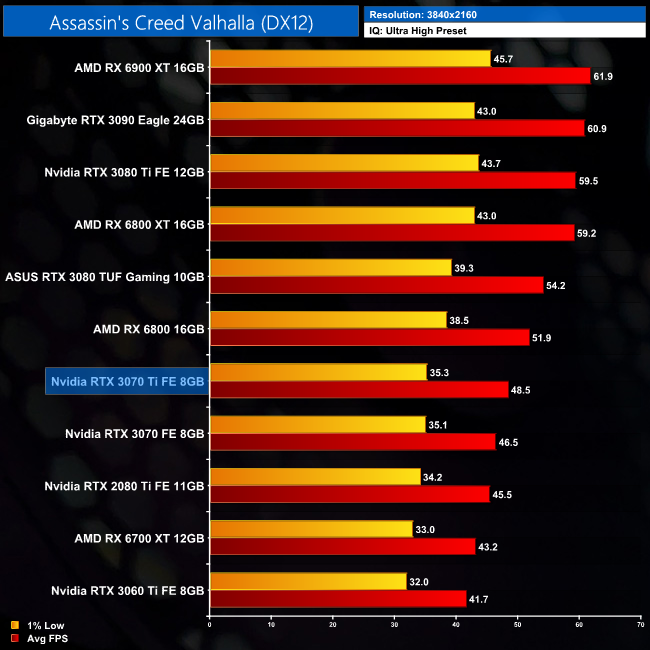 Kicking off the game benchmarks with Assassin's Creed Valhalla, this isn't the best of starts for the RTX 3070 Ti. At 1440p, it averaged just shy of 72FPS, making it barely 3% faster than the vanilla RTX 3070. That puts it well behind the RX 6800, which is particularly strong in Valhalla, with a 12% margin between the two cards.
As for 4K, here the 3070 Ti has caught up to the RX 6800, though it's still 7% slower. The main thing however is we're still only looking at a 4% uplift versus the RTX 3070, so it's really not much of a difference at all in this game.