Red Dead Redemption 2 is a 2018 action-adventure game developed and published by Rockstar Games. The game is the third entry in the Red Dead series and is a prequel to the 2010 game Red Dead Redemption. Red Dead Redemption 2 was released for the PlayStation 4 and Xbox One in October 2018, and for Microsoft Windows and Stadia in November 2019. (Wikipedia).
Engine: Rockstar Advance Game Engine (RAGE). We test by manually selecting Ultra settings (or High where Ultra is not available), TAA, Vulkan API.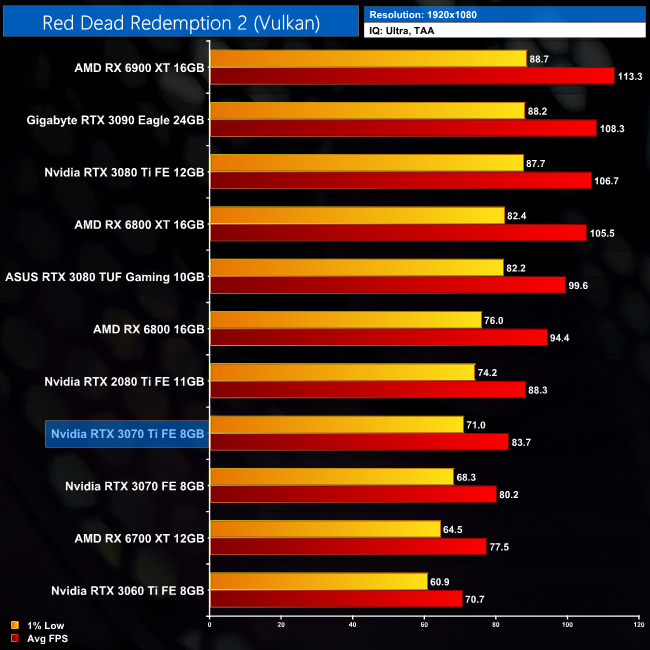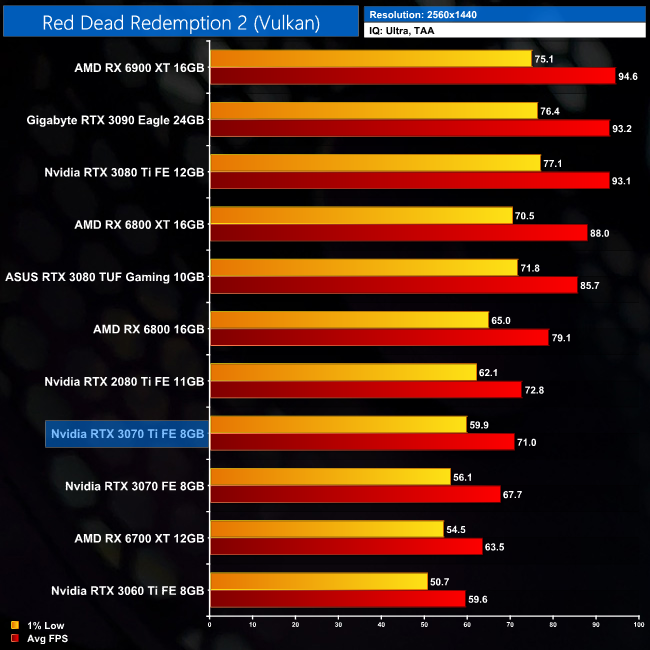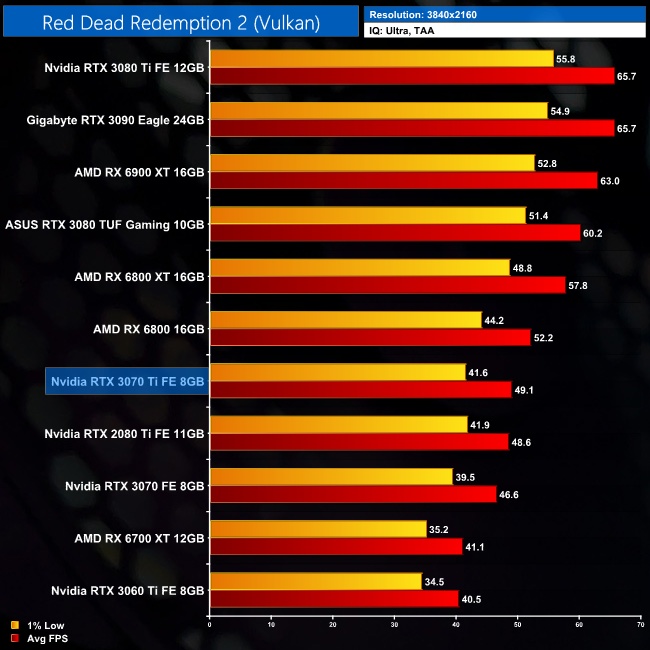 Next up we take a look at Red Dead Redemption 2, where the RTX 3070 Ti averaged 71FPS at 1440p. This makes it 5% faster than it's non-Ti sibling, which is a fairly middle of the road result. Up against the RX 6800 though, Nvidia's GPU is 10% slower at this resolution, which works out as difference of 8FPS.
Stepping up to 4K then, here the 3070 Ti is still just 5% faster than the RTX 3070, though at this resolution that's only a difference of 3FPS. Likewise, the 3070 Ti is 3FPS behind the RX 6800, though that means the Nvidia GPU is 6% slower. Either way, there's not much in it.