Using the graphics card-only power draw figures presented earlier in the review, here we present performance per Watt on a per-game basis for all twelve games we tested at 1440p.
Click to enlarge.
12-Game Average at 1440p: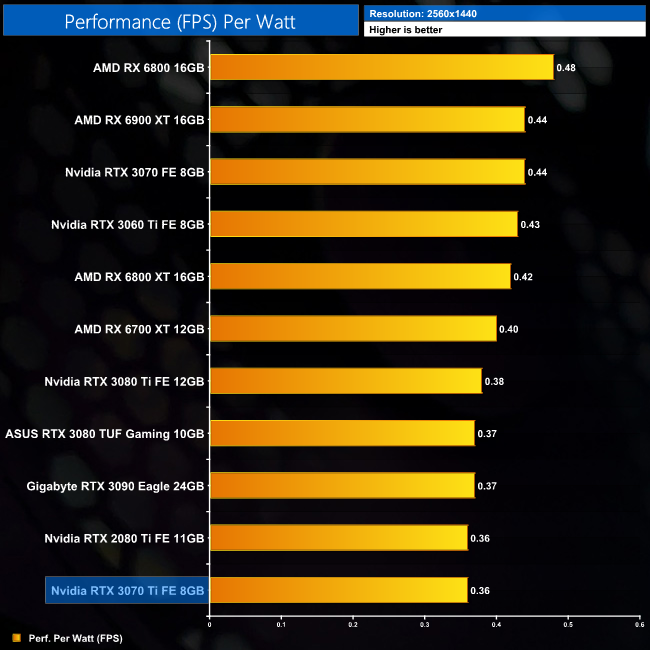 As we step up in resolution, the RTX 3070 Ti roots itself to the bottom of our chart, level with the RTX 2080 Ti. Its high power draw coupled with fairly insignificant performance improvements mean the RTX 3070 is 22% more efficient, while the RX 6800 offers 33% better performance per Watt.