Watch Dogs: Legion is a 2020 action-adventure game published by Ubisoft and developed by its Toronto studio. It is the third instalment in the Watch Dogs series, and the sequel to 2016's Watch Dogs 2. Legion was released on October 29, 2020 for Microsoft Windows, PlayStation 4, Xbox One, and Stadia. (Wikipedia).
Engine: Disrupt. We test using the Ultra preset, DX12 API.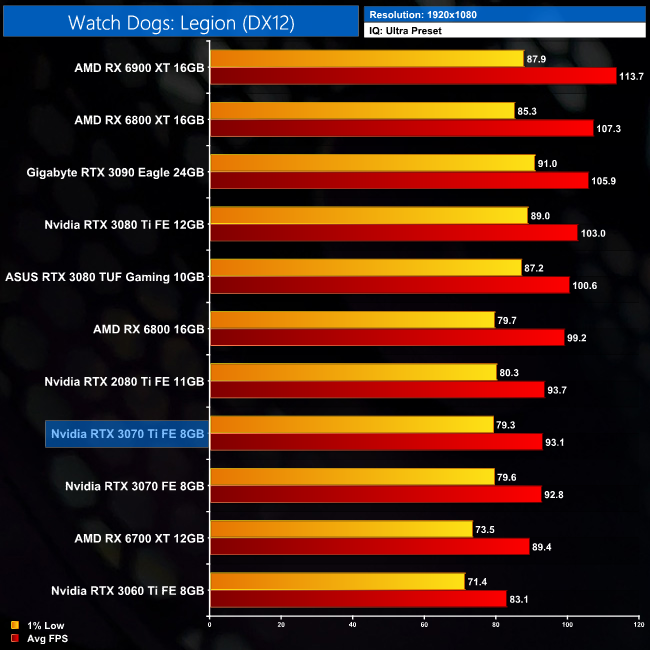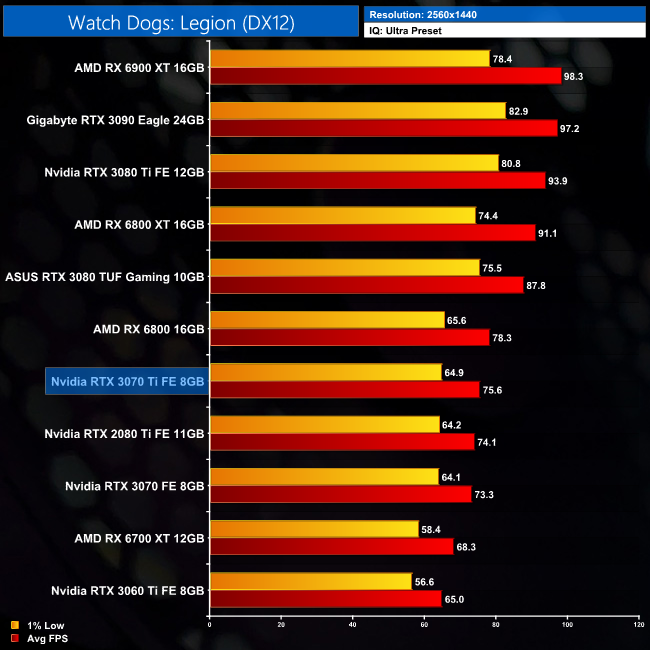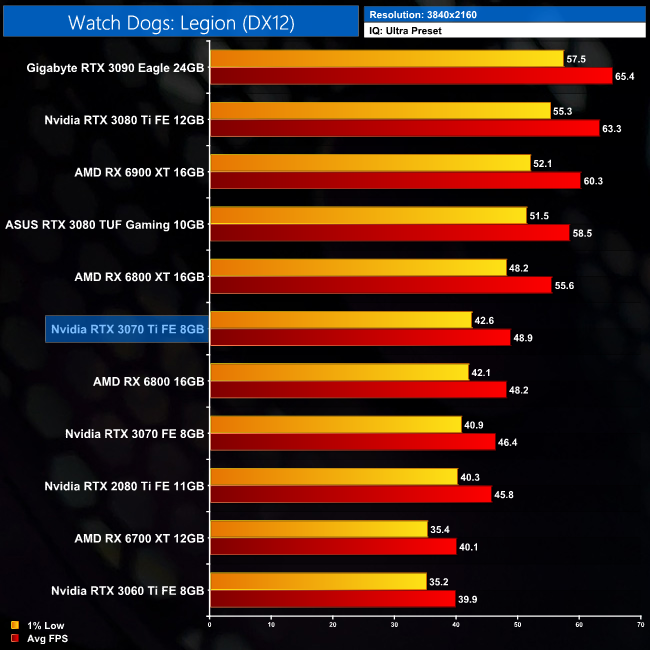 Finally, we close out our game testing with Watch Dogs: Legion. This title sees little benefit to the RTX 3070 Ti over the RTX 3070, as the new GPU is just 3% faster at 1440p, which is barely a difference of 2FPS. Likewise, the 3070 Ti is also 3% slower than the RX 6800 at this resolution.
Stepping up to 4K however sees the RTX 3070 Ti overtake the RX 6800, but only by the finest of margins, as the difference proved less than a single frame. Meanwhile, the 3070 Ti is also 5% faster than the vanilla 3070 here, which is less than a 3FPS difference.