Control is an action-adventure video game developed by Remedy Entertainment and published by 505 Games. Control was released on 27 August 2019 for Microsoft Windows, PlayStation 4, and Xbox One. (Wikipedia).
Engine: Northlight Engine. We test using the High preset, with 4x MSAA, DX12 API.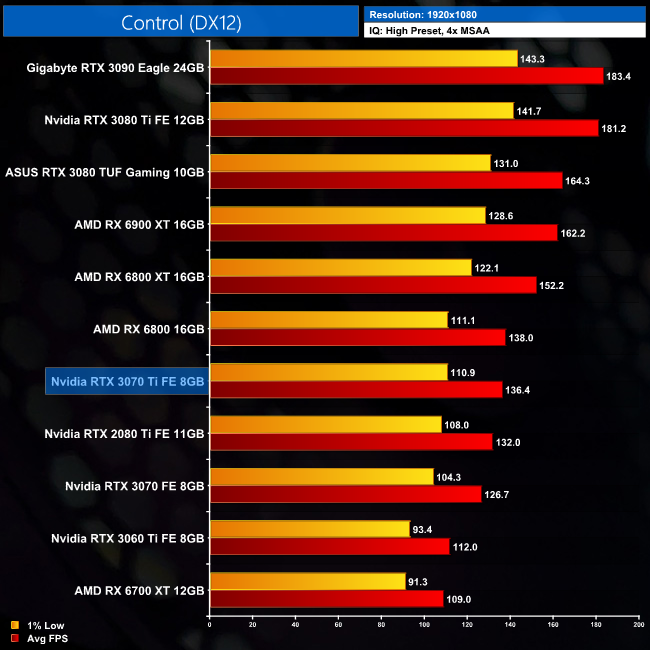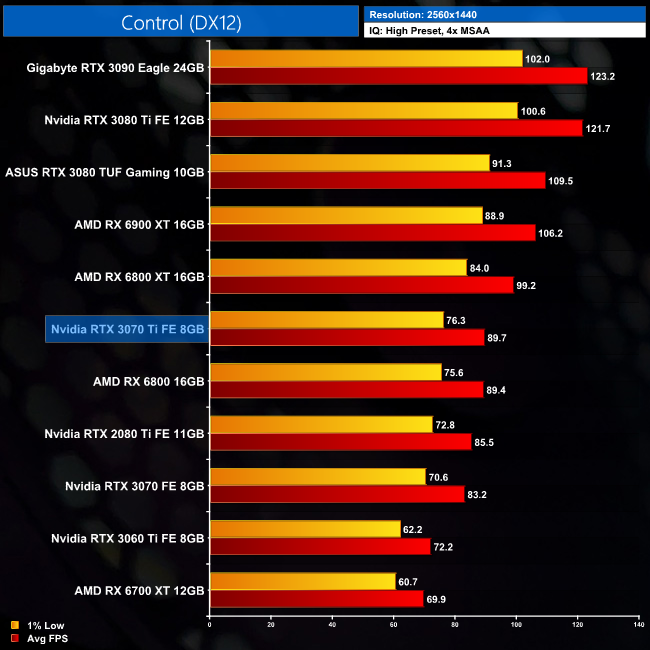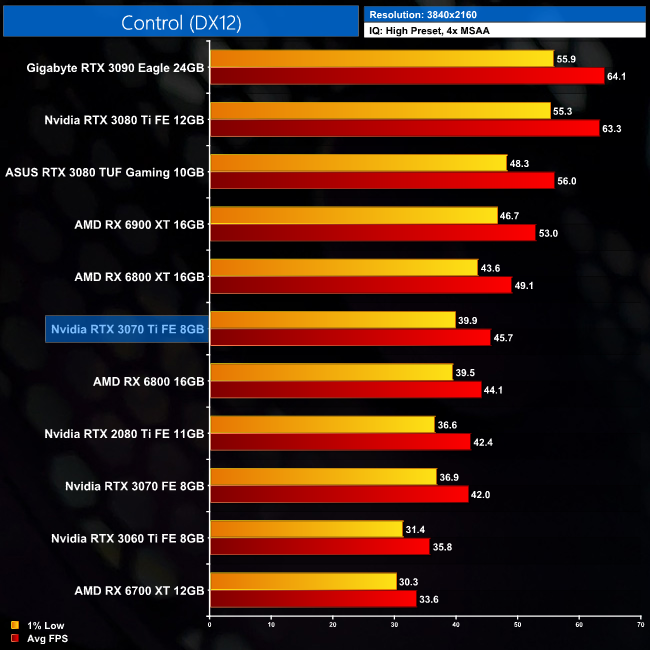 Next is Remedy's Control, and the RTX 3070 Ti is stronger here. First and foremost, Nvidia GPUs do much better in this game so it's no surprise to see the RTX 3070 Ti edging ahead of the RX 6800 at 1440p and 4K. That's also because the 3070 Ti is 8% faster than the RTX 3070 at 1440p, and 9% faster at 4K, so the benefits to this new GPU are much more noticeable in this title. It's still not a stunning difference between the two xx70-series SKUs, but it's not nothing.