Using the graphics card-only power draw figures presented earlier in the review, here we present performance per Watt on a per-game basis for all twelve games we tested at 2160p (4K).
Click to enlarge.
12-Game Average at 2160p (4K):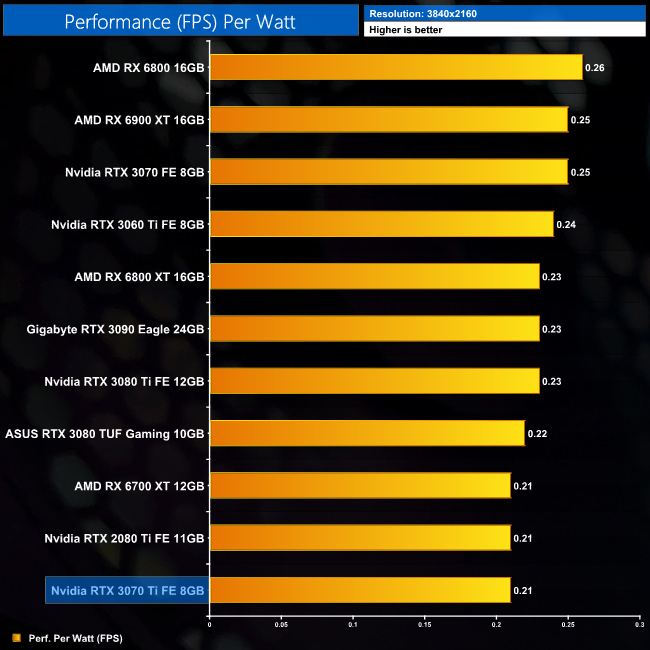 Lastly, at 4K we see more of the same. The RTX 3070 Ti is joint-bottom for power efficiency out of the 11 cards we have tested, clearly beaten by the likes of the RTX 3070 and RX 6800.