Here we present power draw figures for the graphics card-only, on a per-game basis for all twelve games we tested at 1440p. This is measured using Nvidia's Power Capture Analysis Tool, also known as PCAT. You can read more about our updated power draw testing methodology HERE.
Click to enlarge.
Per-Game Results (RTX 3070 Ti Founders Edition Only) at 1440p:
12-Game Average at 1440p: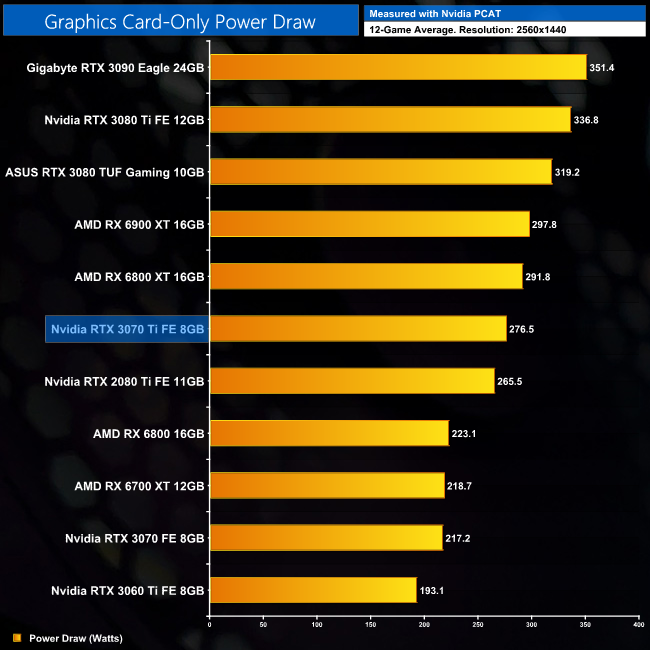 Power draw creeps up at 1440p, now averaging 276.5W across the 12 games we tested. This is almost a 60W increase versus the RTX 3070, and considering we didn't see more than a 9% performance increase to go along with that, overall efficiency isn't looking so hot for the 3070 Ti.